Here's the second part of a collaboration between Lights Online and Inspired LED! (Previously, we looked at kitchen lighting ideas.) We're going to take a look at some smart ideas for lighting the living room using light fixtures you can find from Lights Online and Inspired LED.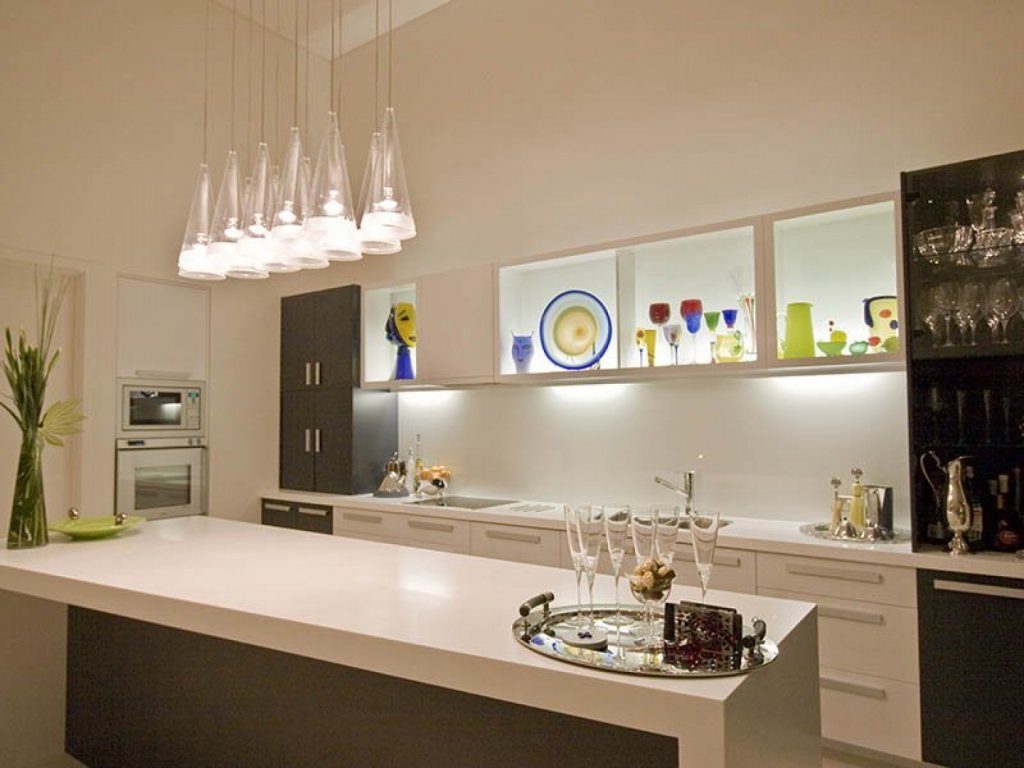 Much like the kitchen, the living room is a natural gathering place of any home and it serves a lot of purposes, so it needs to be lit well with different lights for different tasks. We call this layering your lighting. Ambient light sources, also known as general light sources, are the main source of light in a room–but they shouldn't be the only source. Adding layers of task lighting is especially important since people often do things like reading or crafting in apartments, and accent lighting helps to highlight the unique features of your room.
The size of your living room will help dictate what kind of ambient lighting you can use. Flush mounts or semi-flush mounts are ideal for smaller living rooms or ones with lower ceilings. More expansive rooms, or ones with higher ceilings, are a great candidate for a chandelier or large pendant lights. Recessed can lighting is also often used as a general light source. In warmer climates, a ceiling fan with a light kit provides ambient light and crucial comfort all in one fixture.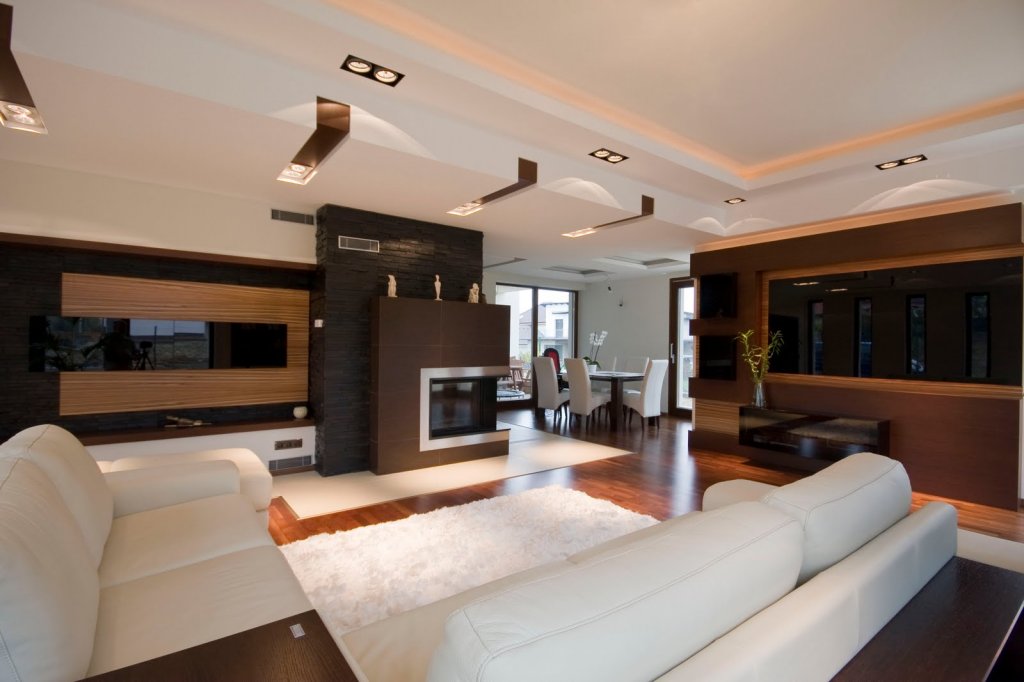 Task illumination is great for improving visibility or for changing the mood of the room. Table lamps and floor lamps are the most commonly-used sources of living room task lighting since they come in such a wide variety of shapes, sizes, and styles. Also check out wall lamps, which are mounted to the wall and often feature an adjustable arm to bring light where you need it most. They are a particularly bright idea for small living rooms where space is at a premium!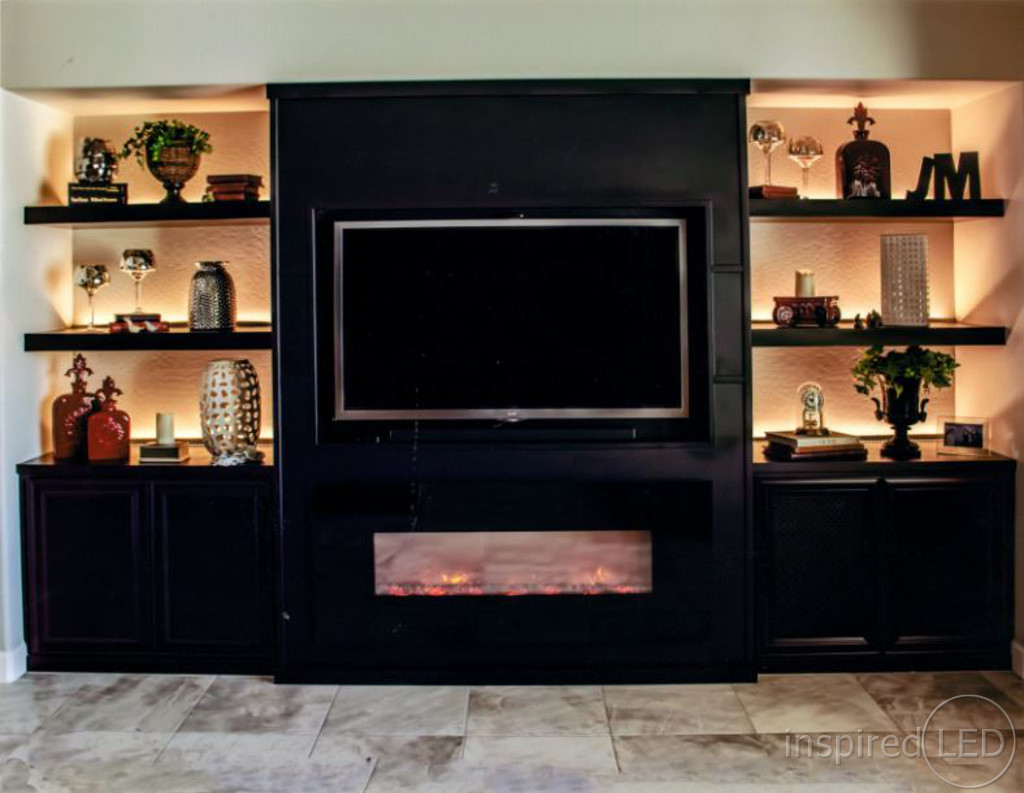 Accent illumination is where you can have a little more fun showcasing the details you're proud of, especially with low-profile lighting such as LED tape lights and under-cabinet lights. Try highlighting the inside of a bookshelf for an eye-catching display. Add a subtle glow by using LED tape under the stairs, along handrails, or inside a ceiling cove to provide the perfect amount of light for getting around at night. Don't forget to include a dimmer with your illumination system to ensure the perfect level of brightness for any occasion.
Another unique way to add accent lighting to your living room is to place LEDs behind your TV for a more immersive viewing experience and reduced eye strain. This is also a fun place to experiment with RGB color-changing LED tape lights! Doesn't it look great here?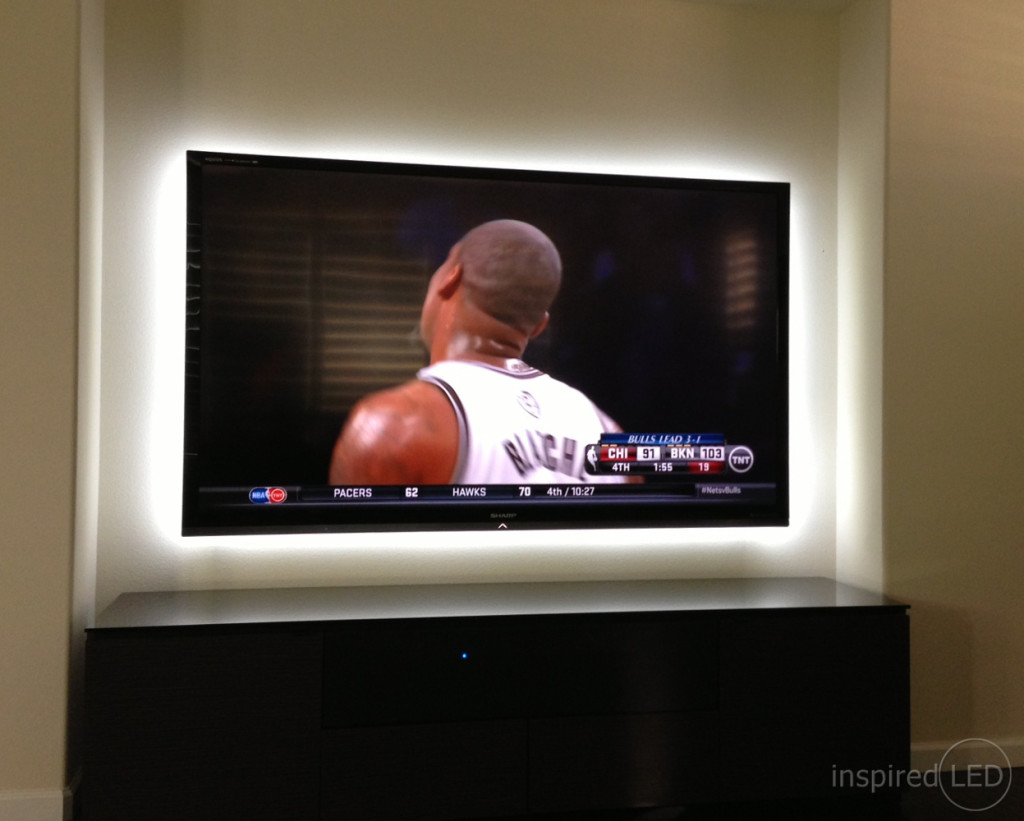 Deciding what kinds of living room lights to buy and where to place them can be tough, so Inspired LED and Lights Online both have many resources available to help you light your apartments beautifully! Inspired LED's Why LED Lighting can help you learn more about LED technology and how to choose the right LED solutions for your home. They also offer free design services to further aid people who want more advice. For our part, along with our blog, we have Lighting Trends, which includes information on lighting styles and how-to guides.
Source: http://blog.lightsonline.com/