Wood is one of nature's most versatile materials, and its greatest advantage is that it keeps getting better with age. As a result, vintage, reclaimed wood pieces are becoming increasingly popular in all types of homes. As mass produced items become less desirable, more and more people are using reclaimed wood to give their homes a little extra character while simultaneously minimizing their ecological footprint.
Here are 8 ways to make the most of reclaimed wood in your home.
Install a Sliding Barn Door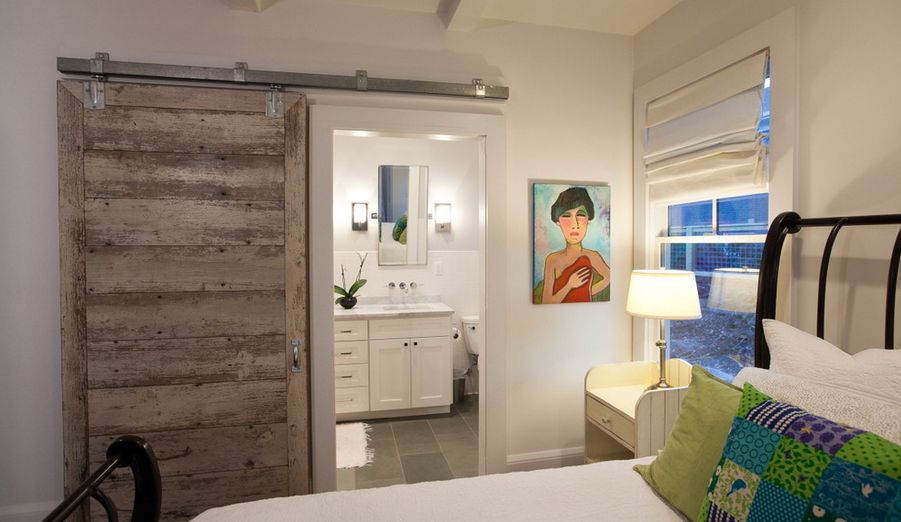 Sliding barn doors are one of the hottest trends to come out of the last few years, and for good reason. They're great space savers and they can create spectacular focal points. But rather than go with builder-grade doors, consider one that's custom made from salvaged materials.
It's a great way to stay on trend while also creating a lasting, one-of-a-kind piece.
Go Over Your Head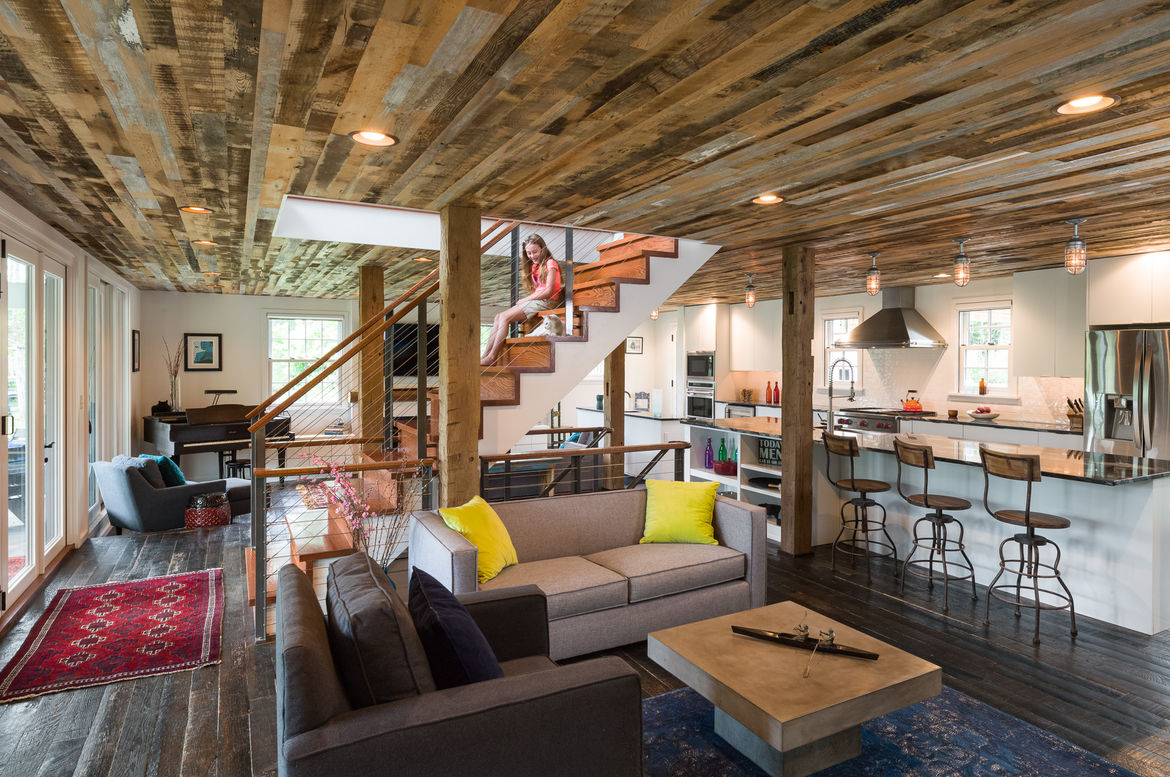 Architectural details such as ceiling beams add great depth and character to any room (particularly those with high ceilings). If you're not lucky enough to have them already consider installing salvaged ceiling beams in your next renovation.
Install a Feature Wall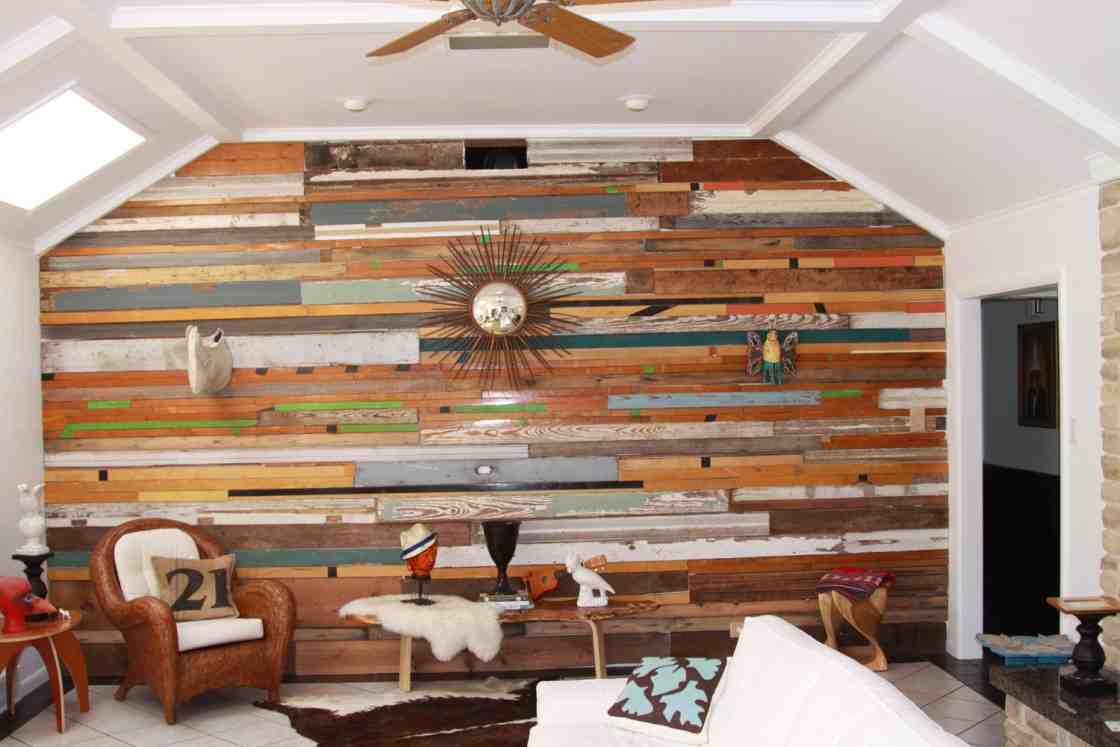 Wallpaper and paint feature walls may be on the wrong side of today's trend reports, but wood walls are hotter than ever. Instead of opting for an inexpensive laminate, look for reclaimed pieces with knots, holes and other "imperfections". The final, one-of-a-kind result will be worth the extra effort and expense.
Make It a Focal Point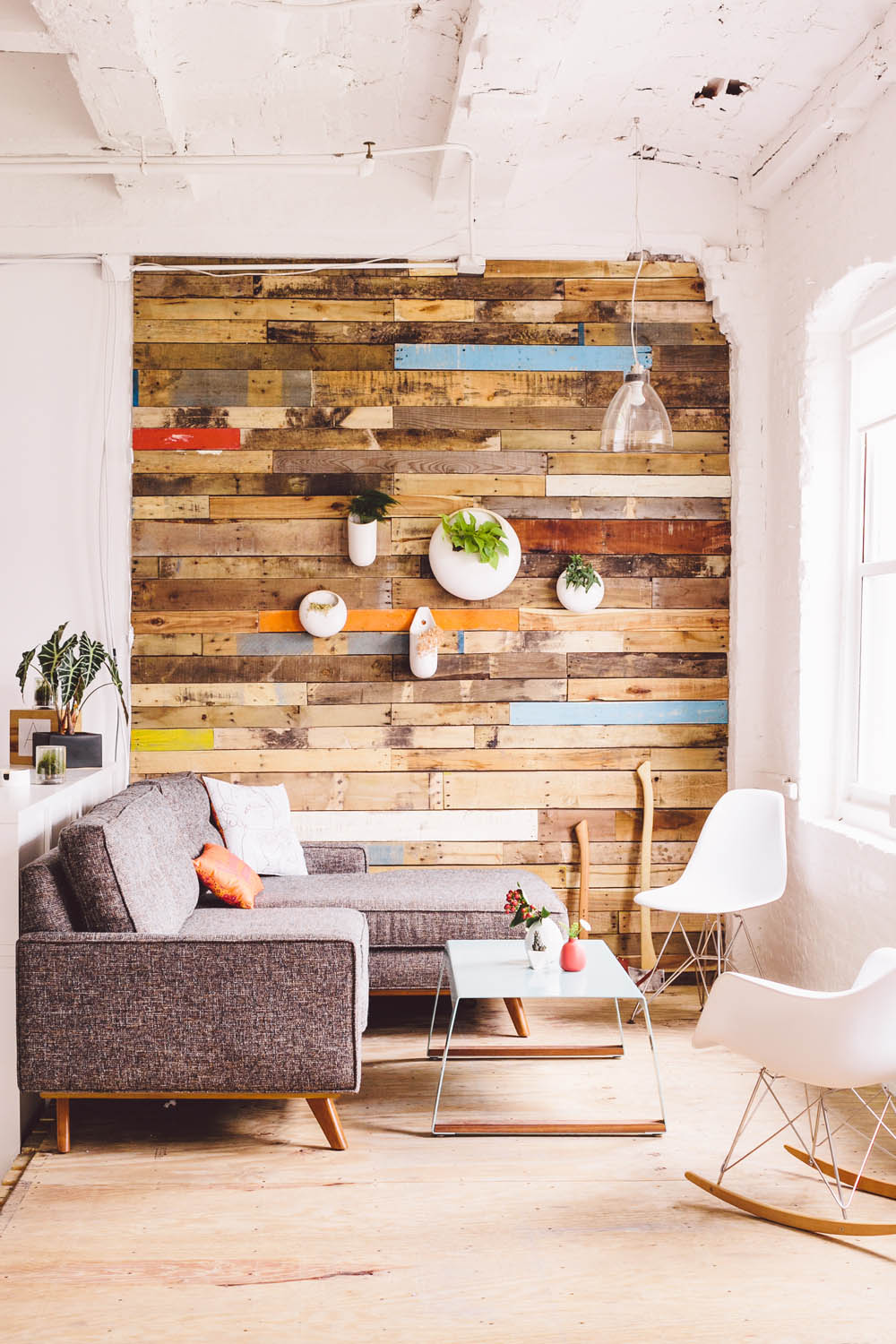 If a feature wall isn't for you there are plenty of other ways to make reclaimed wood a focal point in your space.
Consider reclaimed wood mantels, large scale pieces of art, or built-in cabinets and media units.
Open Shelving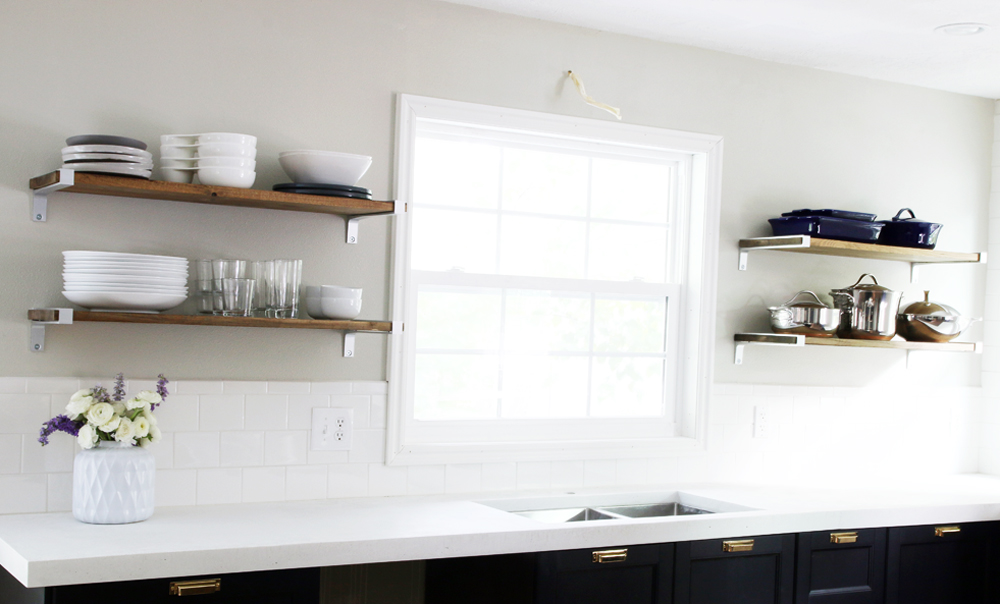 One of the easiest ways to incorporate salvaged wood pieces is to install open, floating shelves. They can go just about anywhere and they're not difficult or expensive to install. If you want the look without too much of a commitment shelves are a great way to go.
Give It a Modern Twist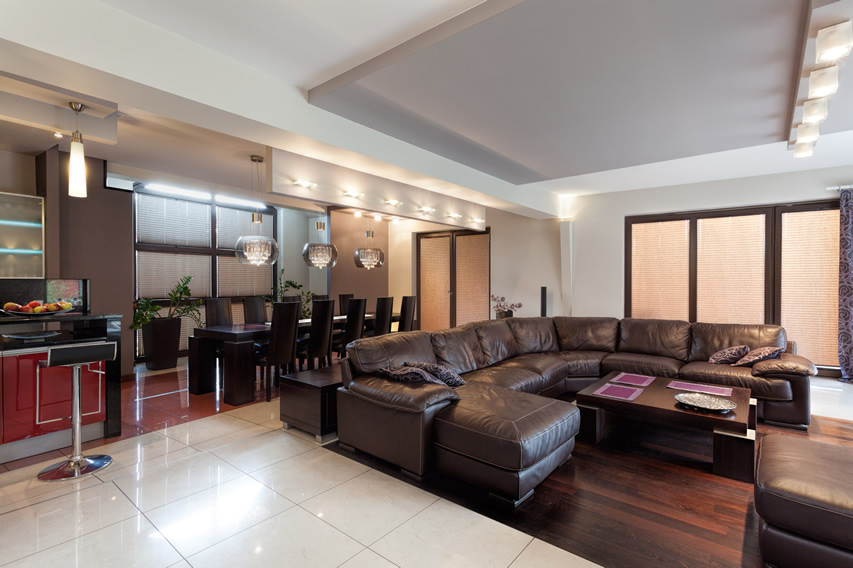 While most people think of using reclaimed wood pieces in country settings, there's no reason why it can't be used in a modern way. Take this Zebrawood and Wenge sofa table made by reclaimed furniture artist Scott McKinnon for example. The juxtaposition of the cleaned up salvaged pieces with the metal pipe legs is both warm and contemporary.
Step On It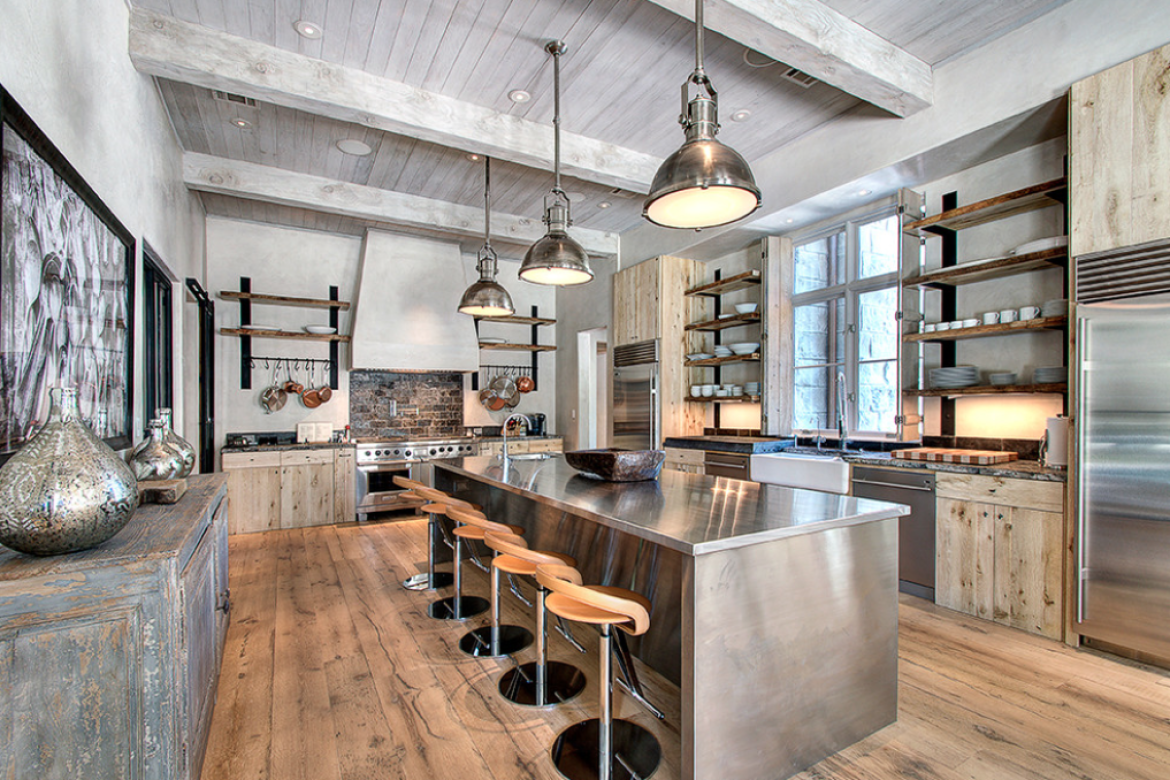 Reclaimed wood floor boards, particularly those that are wide plank, are the perfect way to add rustic charm. They're also generally believed to be more durable, and certainly more eco-friendly than newer floors. Just be aware that you'll never be able to find pieces that perfectly match each other. Embrace each plank's unique differences and you'll be thrilled with the results.
Use Reclaimed Wood in Small Doses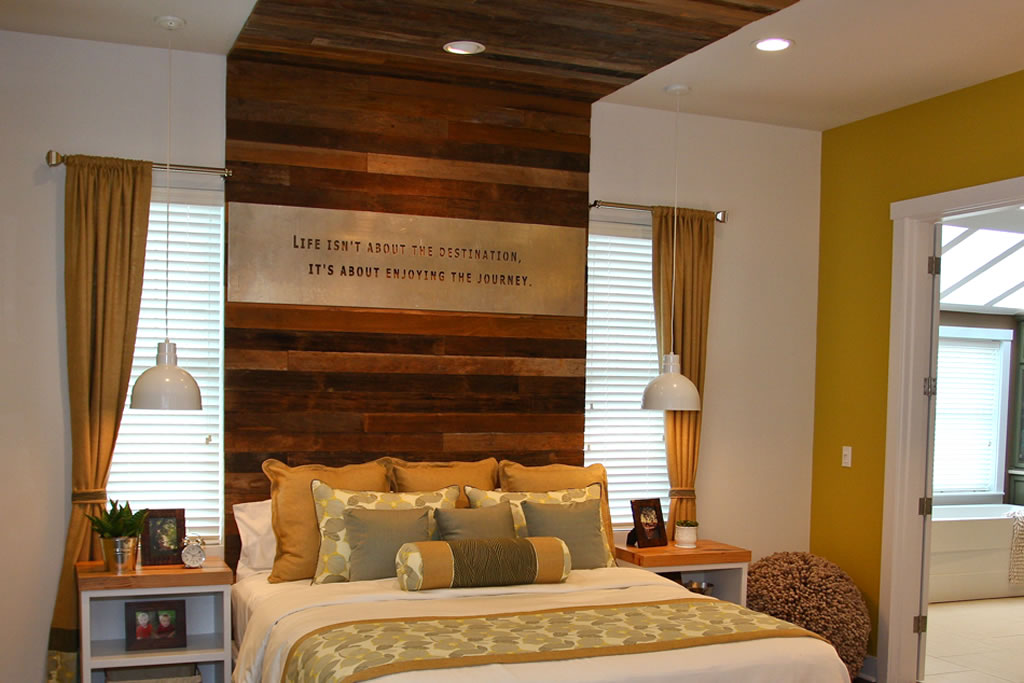 When too many pieces are thrown together in a space they lose their individual character. Use reclaimed pieces sparingly and allow them space to breathe. If you have a salvaged wood coffee table for instance, opt for side tables in a different material. Or if you have a large piece as a focal point don't fill the room with furniture of the same material. Like with any other decorating material, balance is key.
Source: http://livingrooms.about.com/