Looking for a way to get your house ready for fall? Make sure you've incorporated some of these looks. Despite the limited lifespan most trends usually have, these classic fall decorating trends are sure to come back year after year.
Warm Neutrals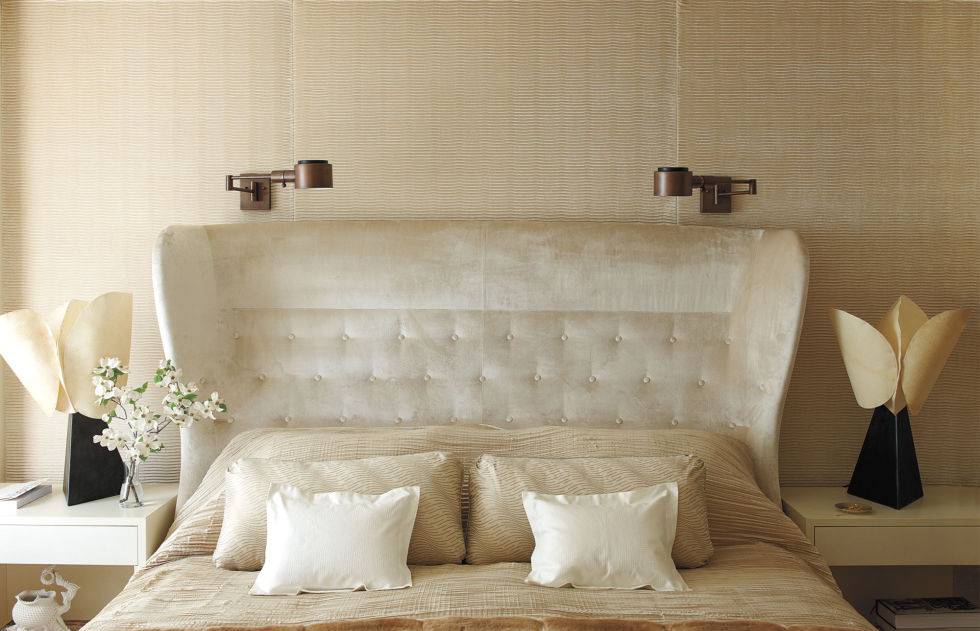 Nothing is comfier and cozier than a room full of warm neutrals. Beiges, creams, taupes, greys – these neutral colors are all about warmth. The key to achieving a cozy, autumn look is to layer colors on top of each other and mix textures as much as possible.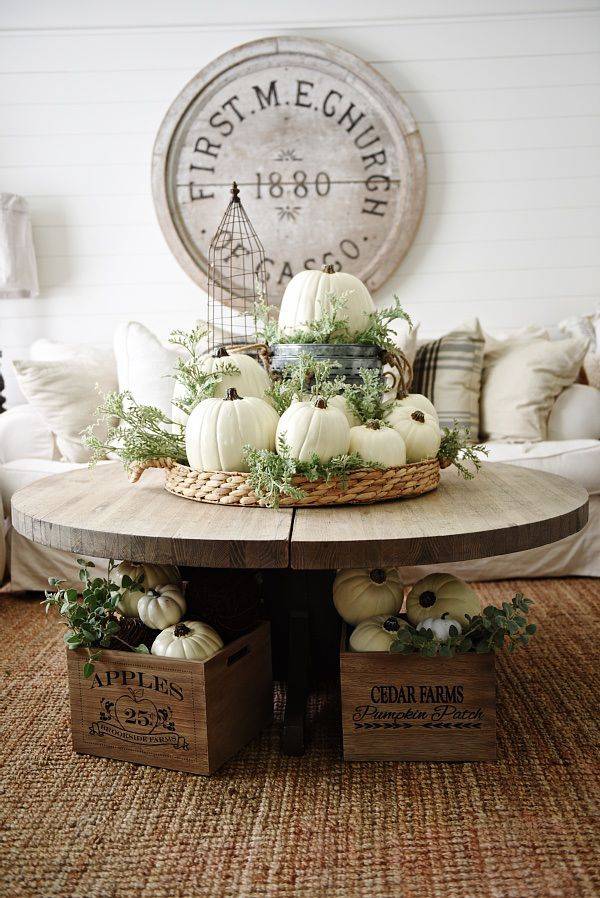 In the cooler months think about using fabrics and textures like wool, cashmere, cableknit, sheepskin, faux fur and velvet. When it comes to using textures in a neutral room you can almost never have too many.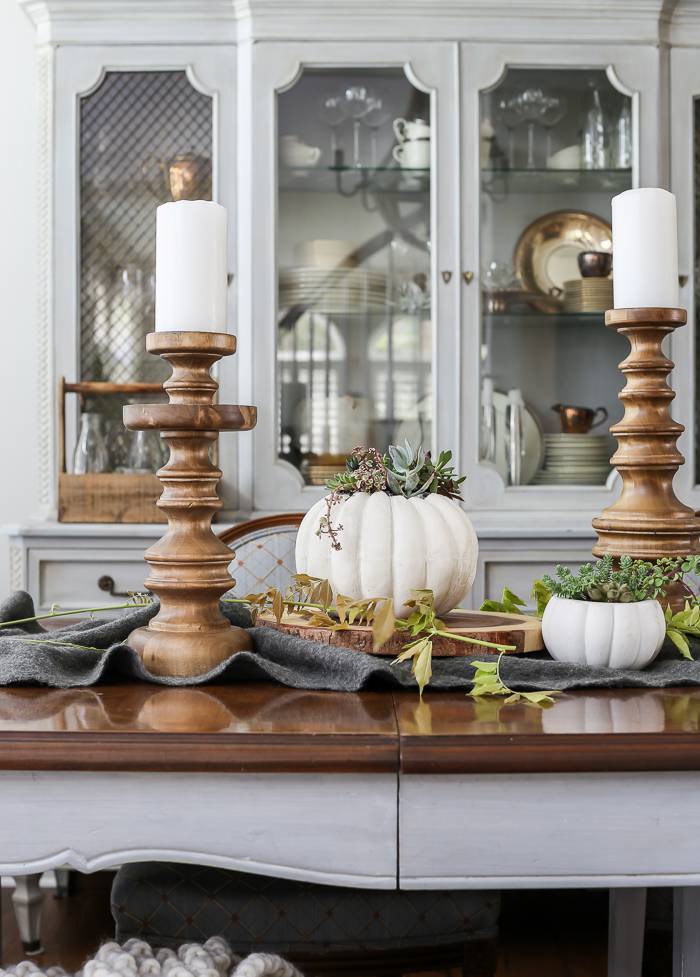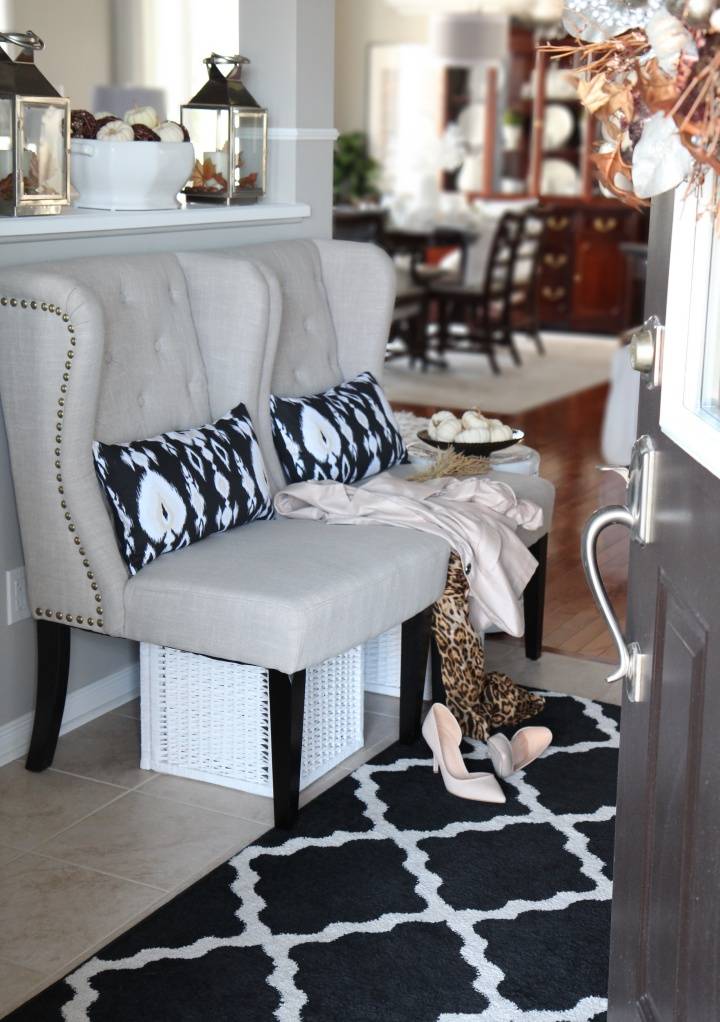 Wood Accents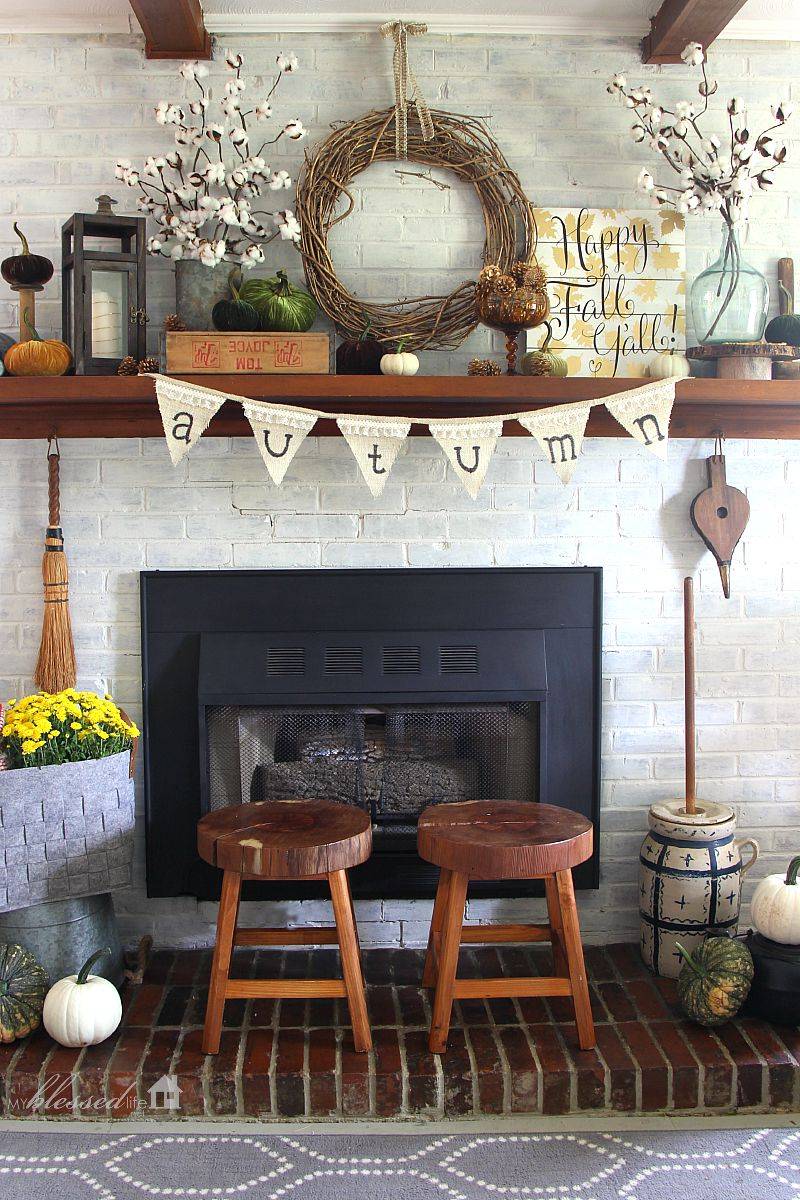 Wood accents compliment neutral rooms beautifully, and fall is definitely the time to bring them indoors.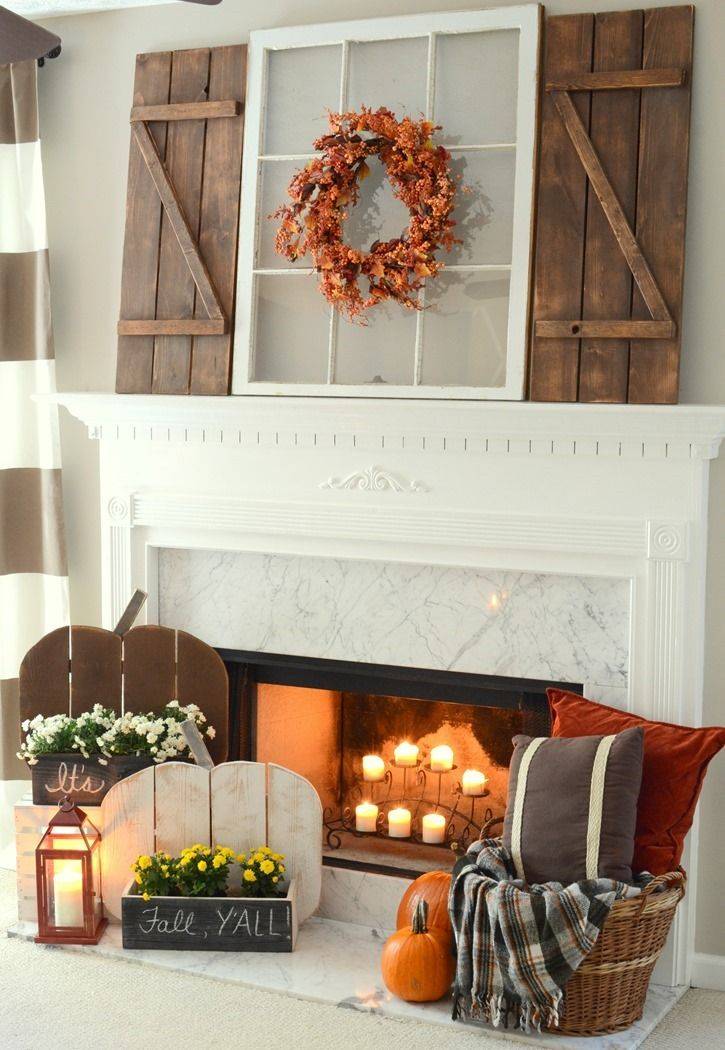 Depending on the style of your room they can be traditional-style accessories or more rustic versions. Think about incorporating items like decorative wood boxes, candlesticks, wall art, coasters, and bowls. Or bring in small pieces of furniture like stools or side chairs. The list of wood accents you can bring in to your room is quite literally endless.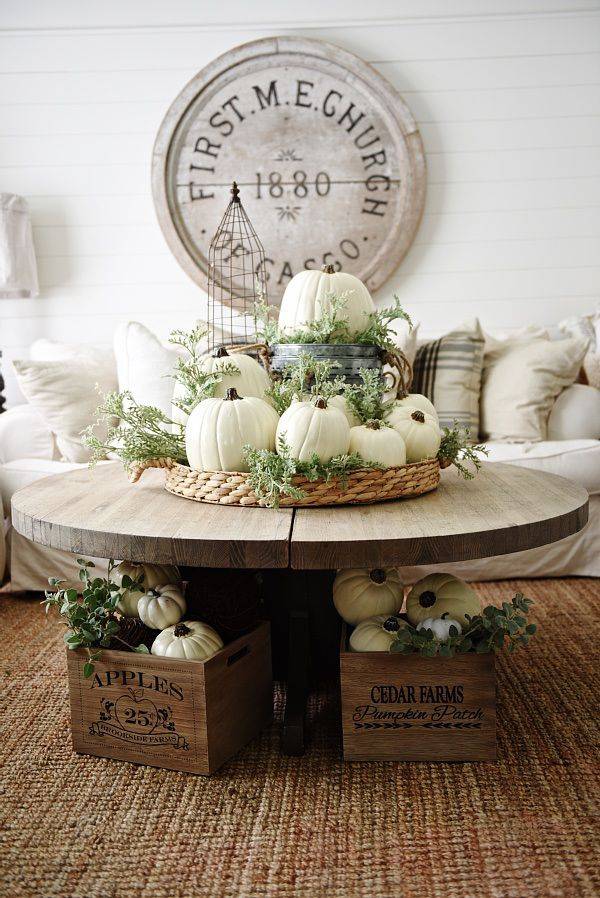 Accessories Inspired By Nature
Fall is the time to celebrate nature's bounty. So get outside and see what you can find.
Pinecones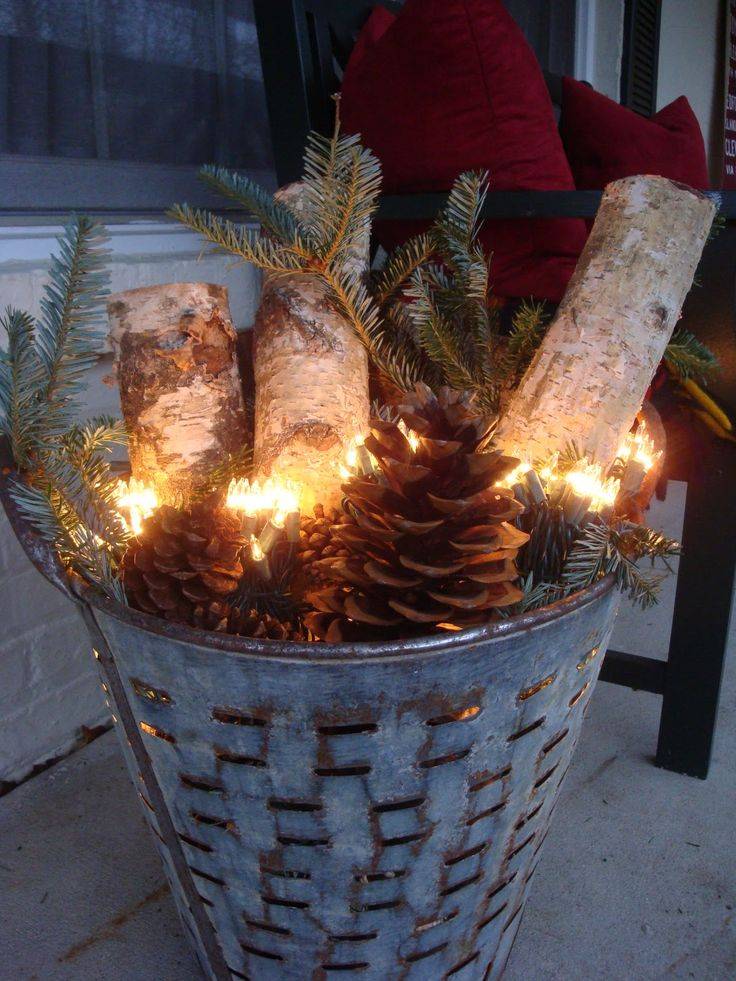 Pinecones are perfect for displaying in the fall. Place them in vases, bowls, or pieces of silverware.  Or just dot them around a bookcase or mantel.
Sticks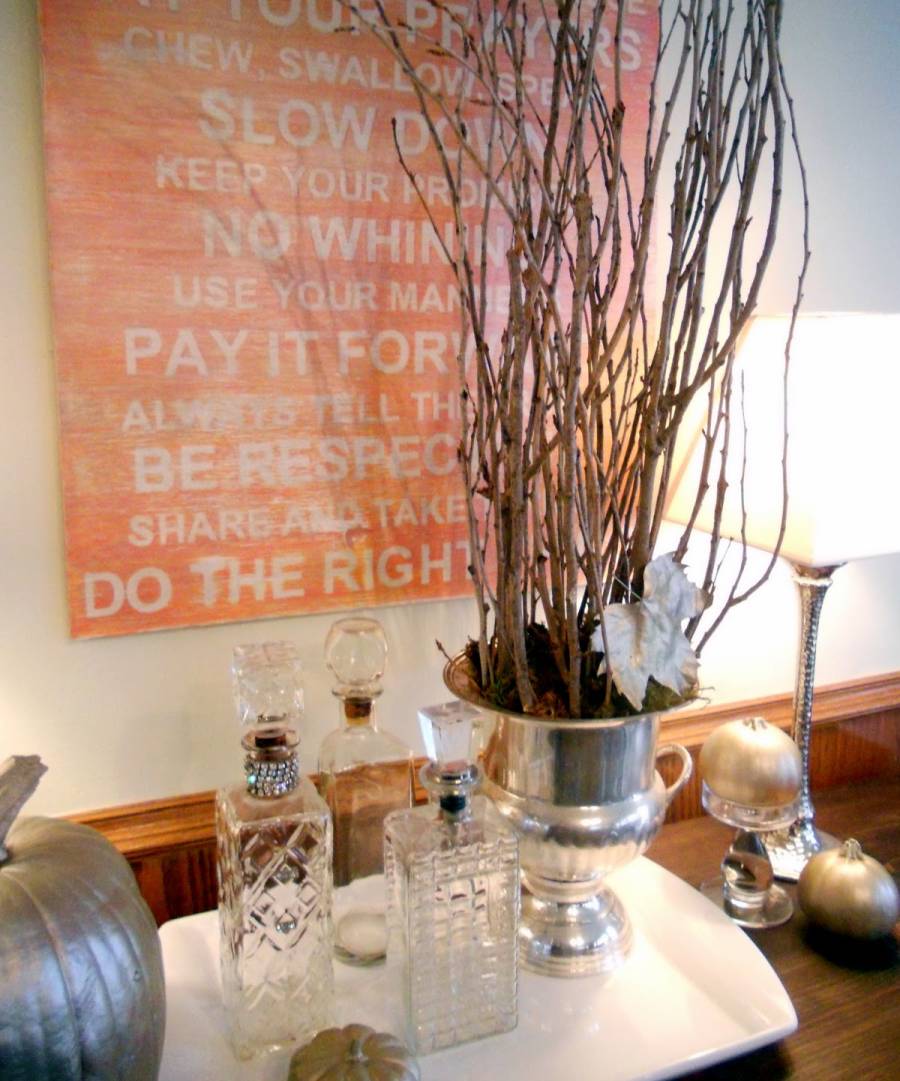 A vase full of sticks (with or without berries) is simple and effective. Try placing them in a glass cylinder vase for a simple and elegant look.
Eaves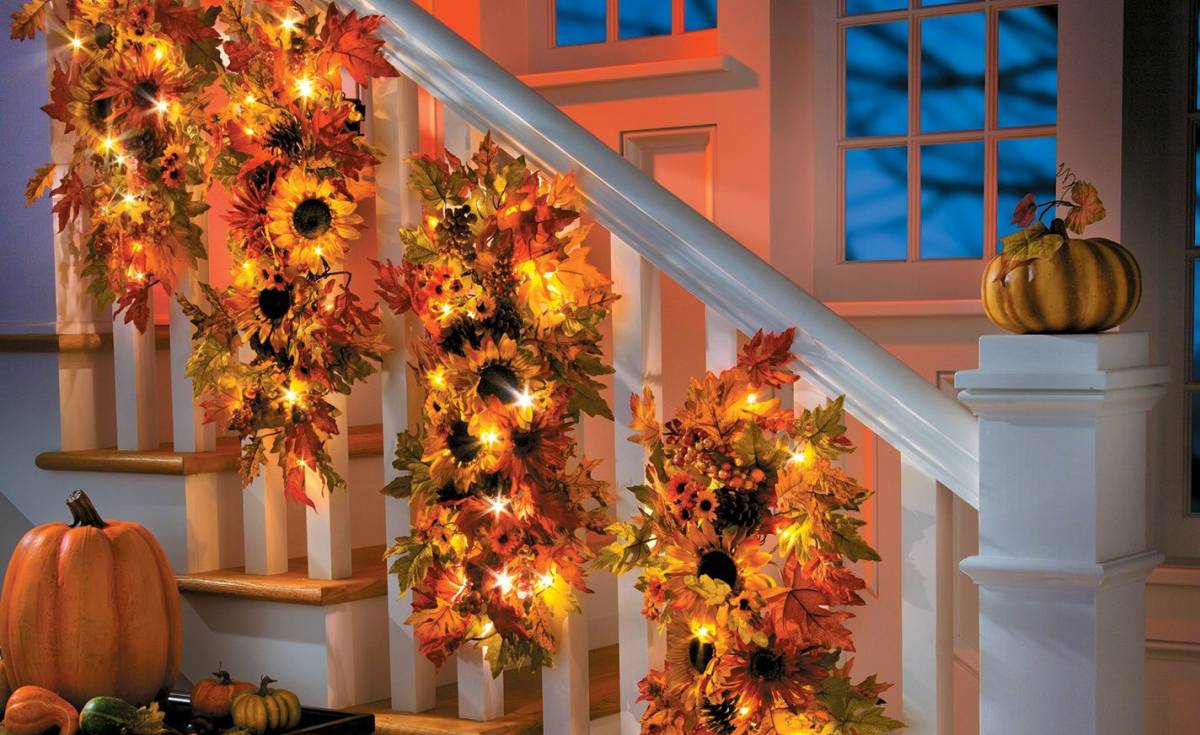 Bring the fall colors inside by collecting fallen leaves in bright colors and putting them in frames. If you want to get a little fancy try spray painting them in metallic colors like silver or gold.
Birch Logs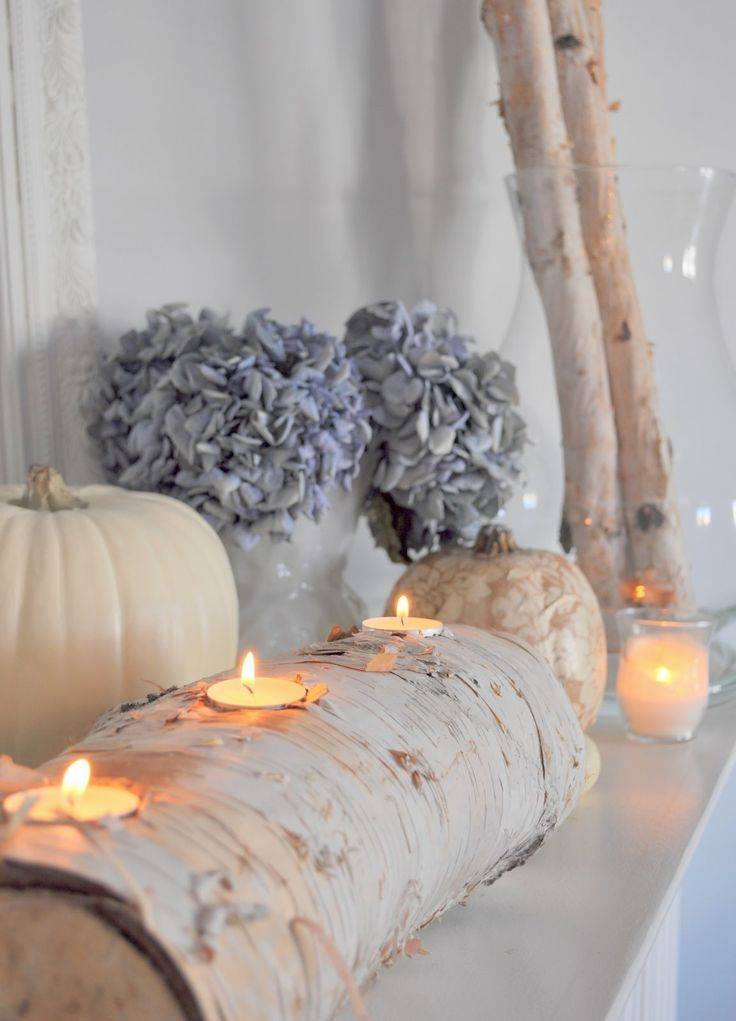 The rustic white bark of birch trees looks good when placed just about anywhere. Try placing an artfully arranged pile next to a fireplace mantel or make some simple tea light holders using pieces of cut logs.
Cranberries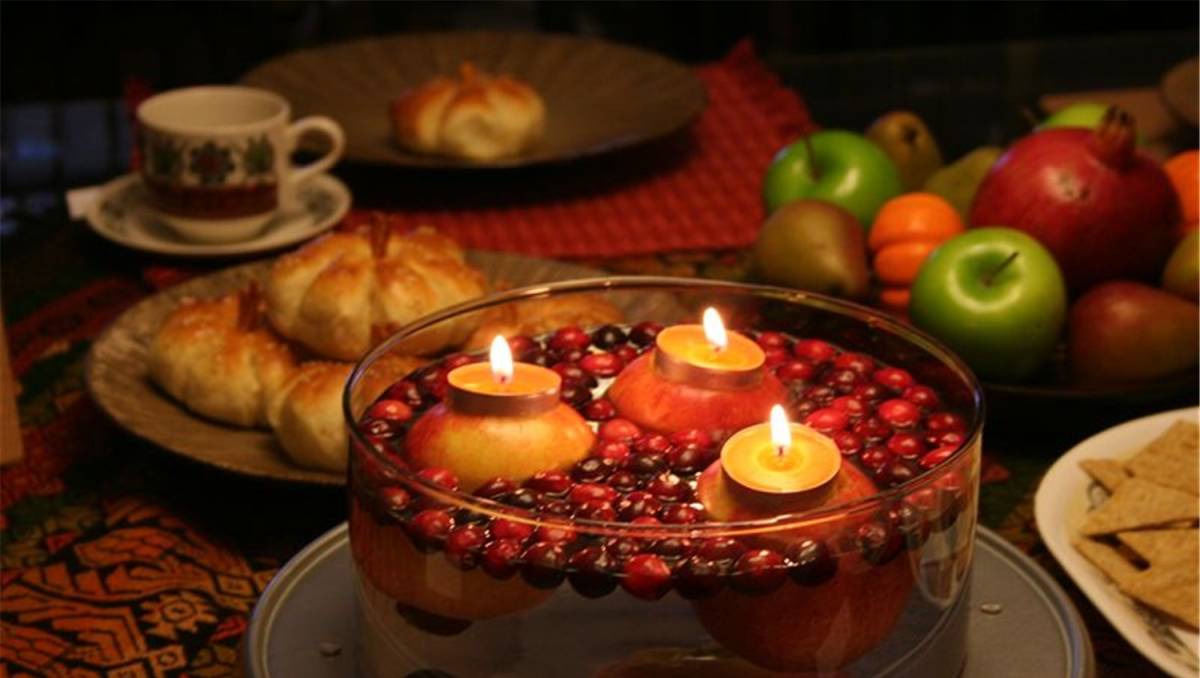 The rich red color of these berries is a great addition to a fall color scheme. Try placing some in a glass dish and place a big pillar candle in the middle.
Plaid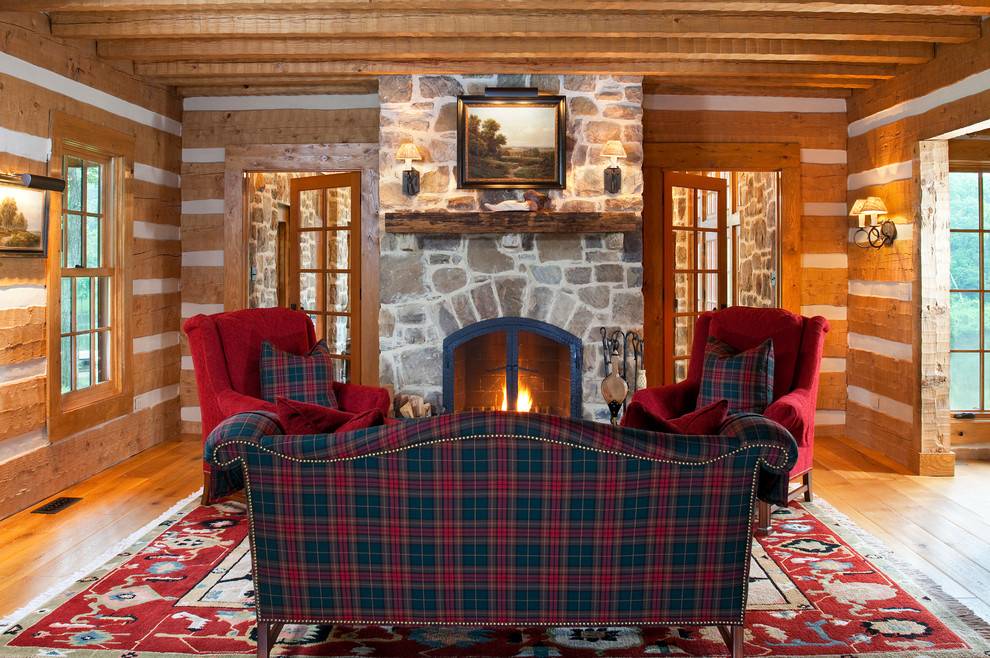 Sometimes it can be tough to decorate with plaid in the hotter months, but when the mercury starts to drop, suddenly plaid seems to fit right in. Plaid, particularly Tartan, has an inherent coziness that is really easy to incorporate into home decor. Whether your room is modern, traditional or somewhere in between, try incorporating a pillow, a throw blanket, some coasters or even a few photo frames. And for people who really want to make a commitment, plaid upholstery and window treatments almost always look good.
Nailhead Trim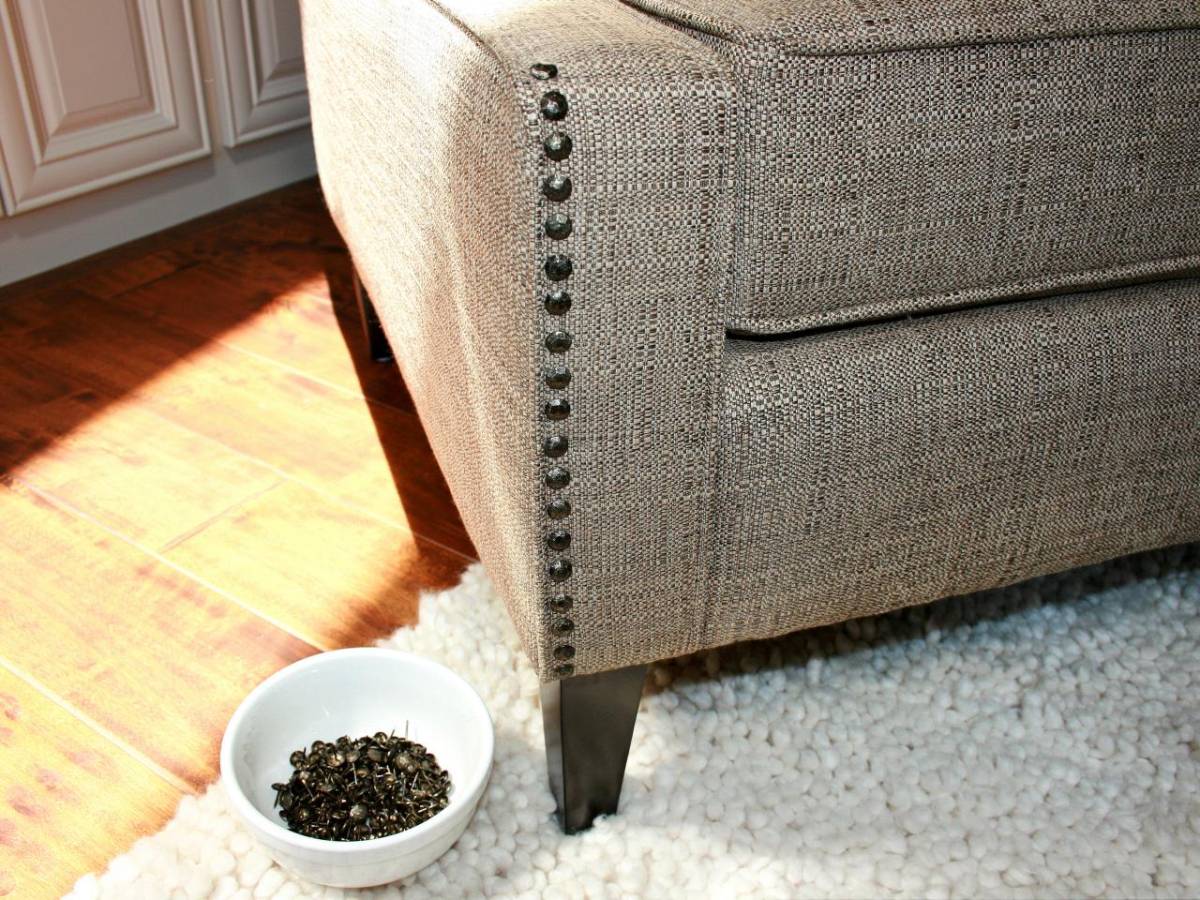 Furniture with nailhead detail tends to have a formal look, and autumn is the perfect time to introduce it into your home. Some pieces obviously come with it, but if you want to add some formality to a piece you already have you can try a DIY version. Simply buy some upholstery tacks (individual or a strip) and nail them into your piece in the desired pattern. Upholstered pieces are great, but don't forget that you can also add trim to tables and chests in interesting patterns. It's the perfect inexpensive design hack!