Changing your decor every season can be expensive, but one of the great things about decorating for fall is that it can be done for very little money. Since there's such a big emphasis on decorating with items from nature you can simply step out your front door and start "shopping". With these cheap and easy fall decorating ideas you'll be able to give your home seasonal flair without emptying your wallet.
Mantels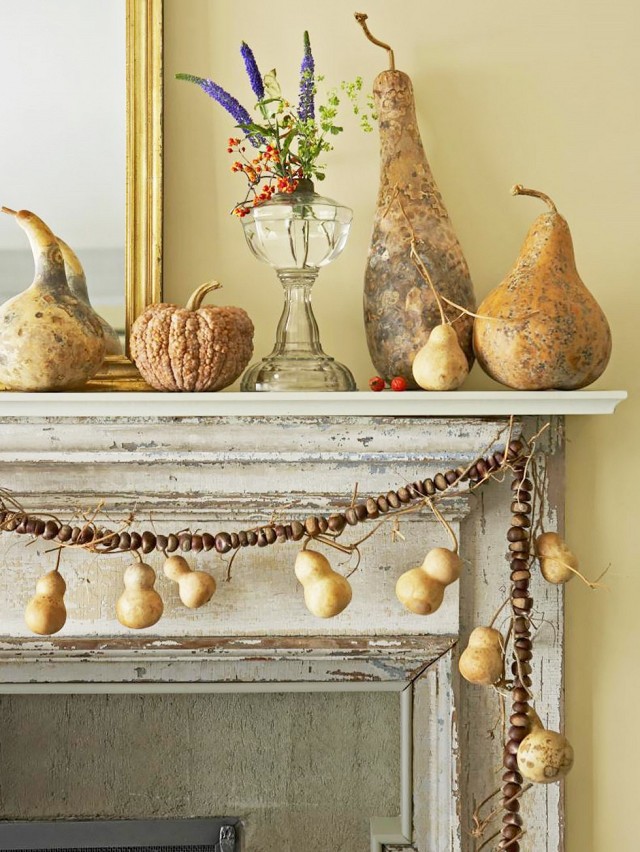 Because mantels are natural focal points they're the perfect place to put your fall displays.
Line mini pumpkins all the way across your mantle for something simple and fun. If you want to dress them up a bit more try stenciling them with letters or patterns.
Sticks displayed in a tall vase on the edge of a mantel adds drama . For a symmetrical, traditional look place one on each end of your mantel. You also put tall vases full of branches on the floor next to the mantel.
If you have a mirror hanging above your mantel try layering a natural pinecone wreath in front of it. You can make one for just a few dollars by gluing pinecones to a foam wreath and hanging it from a wide satin ribbon.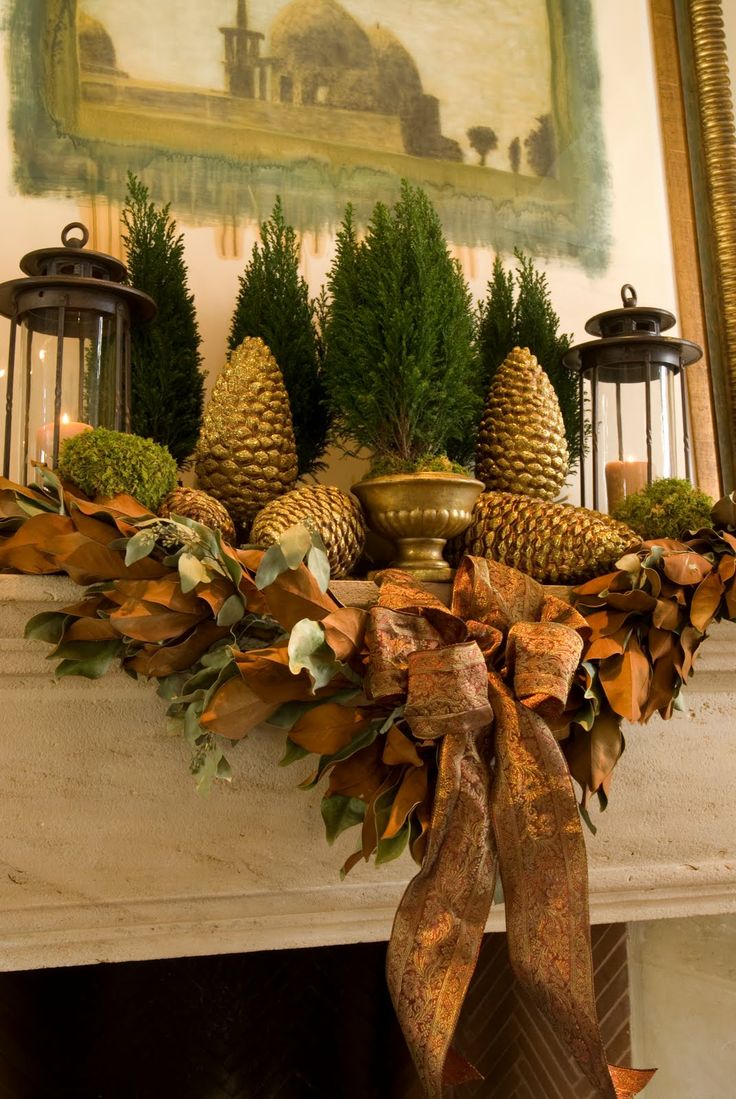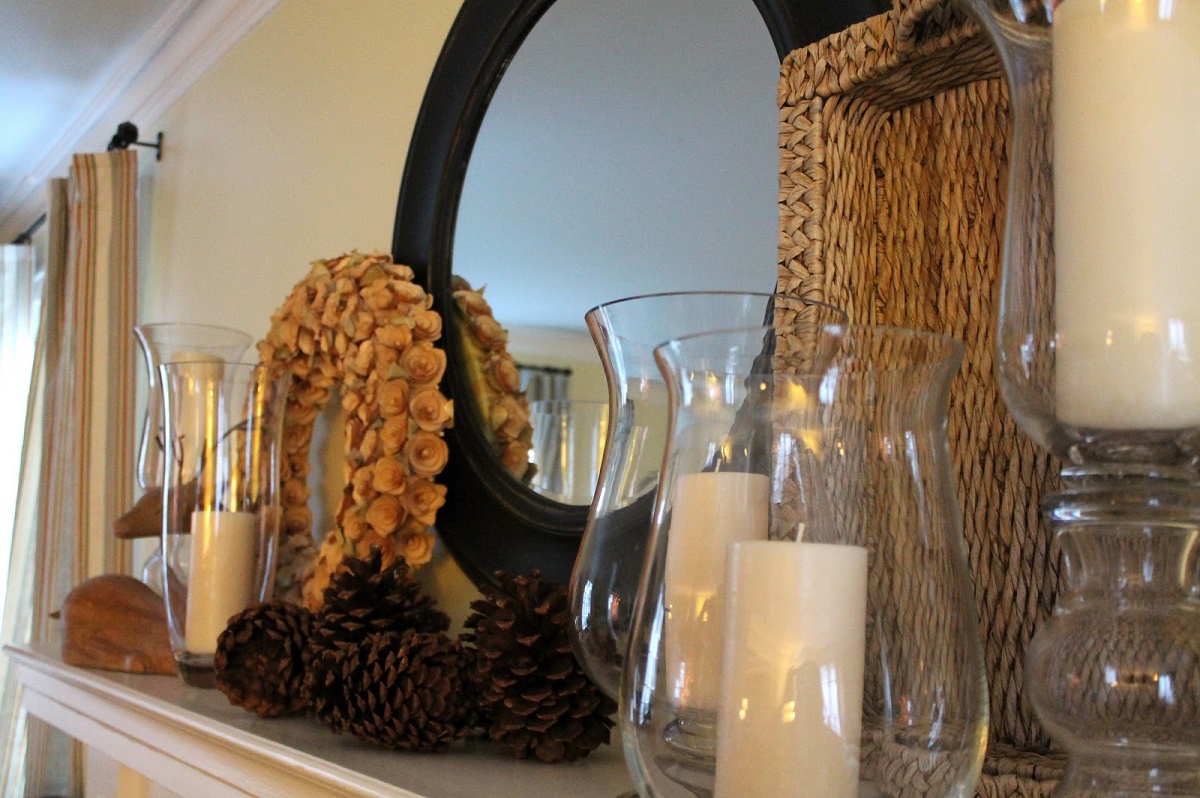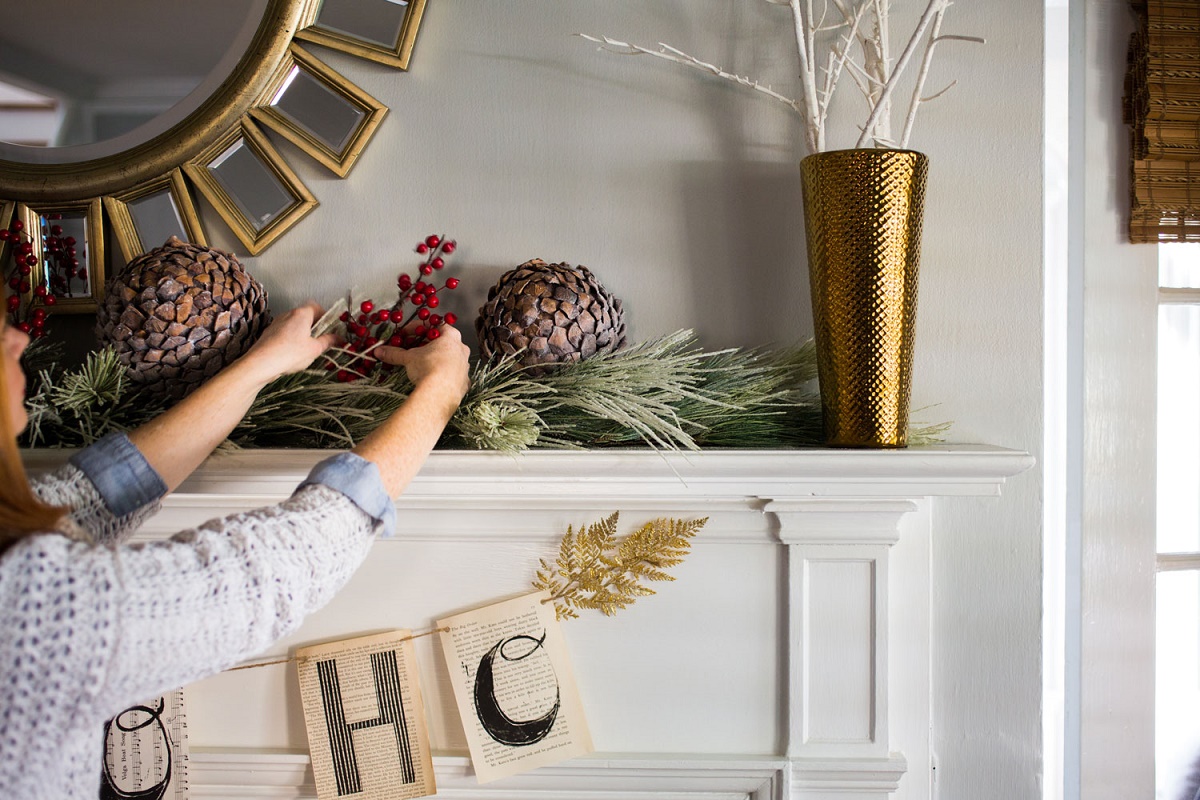 Table Top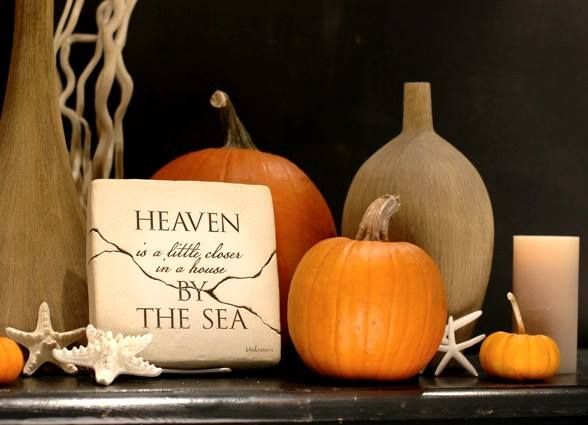 While you likely won't want to fill every table you've got, creating some pretty fall vignettes on coffe tables, console tables and dining tables is something you'll probably want to do.
Filling a glass bowl or vase with pinecones, acorns or nuts is the easiest way to create a simple fall display. Cluster several together to make a statement, or just display one for subtle fall flair. The same can be done with cranberries.
Line a few pinecones on a long rectangular tray and display it on a coffee table or mantel.
Use a pumpkin as a vase by cutting off the top, scooping out the insides, and filling it with a beautiful flower arrangement. If you don't like the color of the pumpkin consider painting it so it better suits your decor. Place a large one right in the middle of your table for a dramatic effect.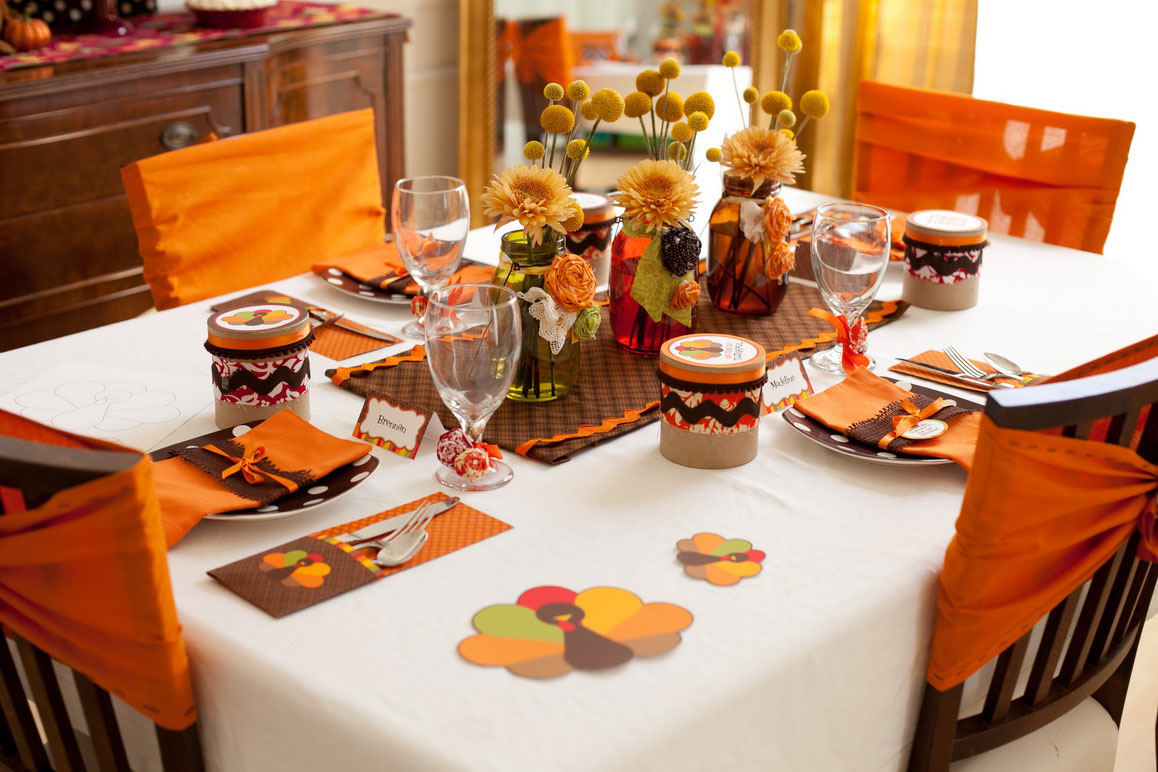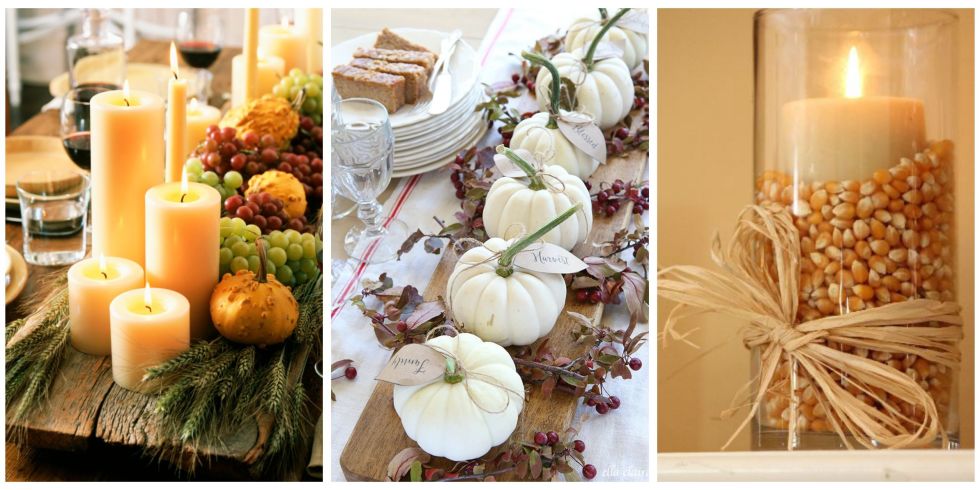 Walls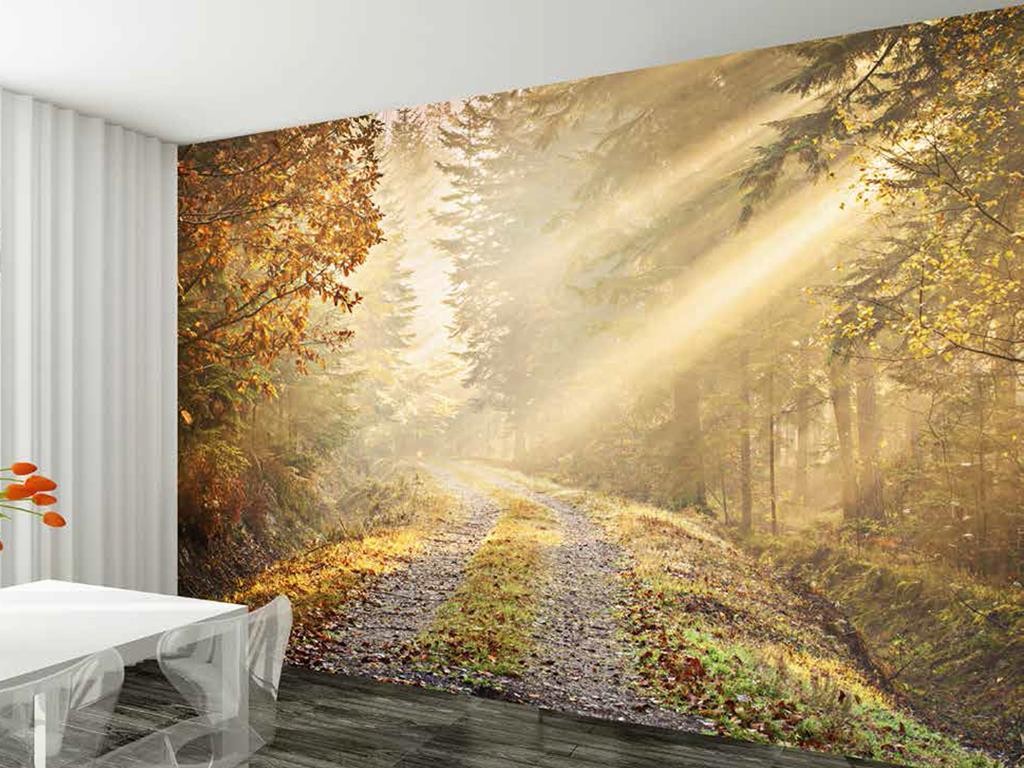 Decorating for fall is about more than just tabletop displays.
When switching up your decor for the seasons don't forget about the walls.
Pressed leaves look lovely when framed. Place one leaf in each frame and hang a collection on the wall for a simple fall display.
Look for wallpaper or fabric samples in fall colors or patterns. Put them in frames and hang them in a grid pattern on the wall.
Use washi tape in fall colors to create a fun pattern on the wall. Use it on its own or place it round items you have hanging on the wall to create faux frames.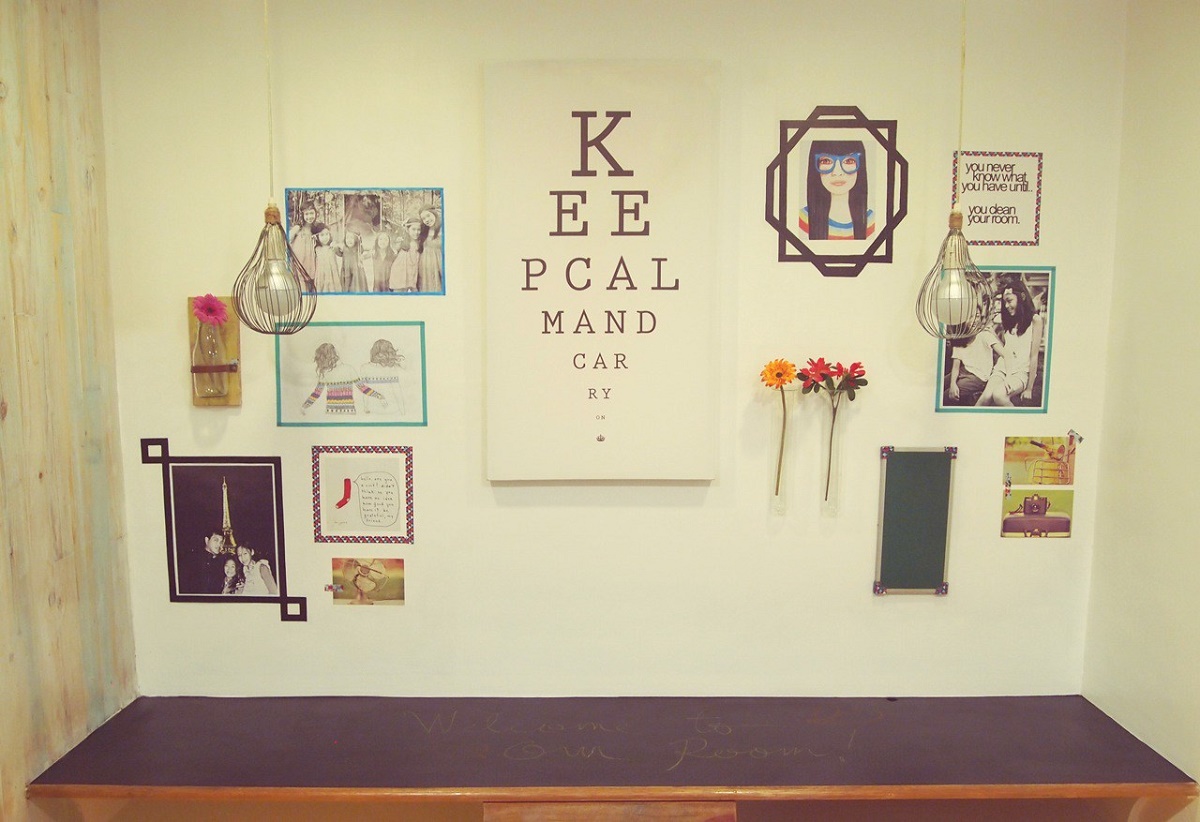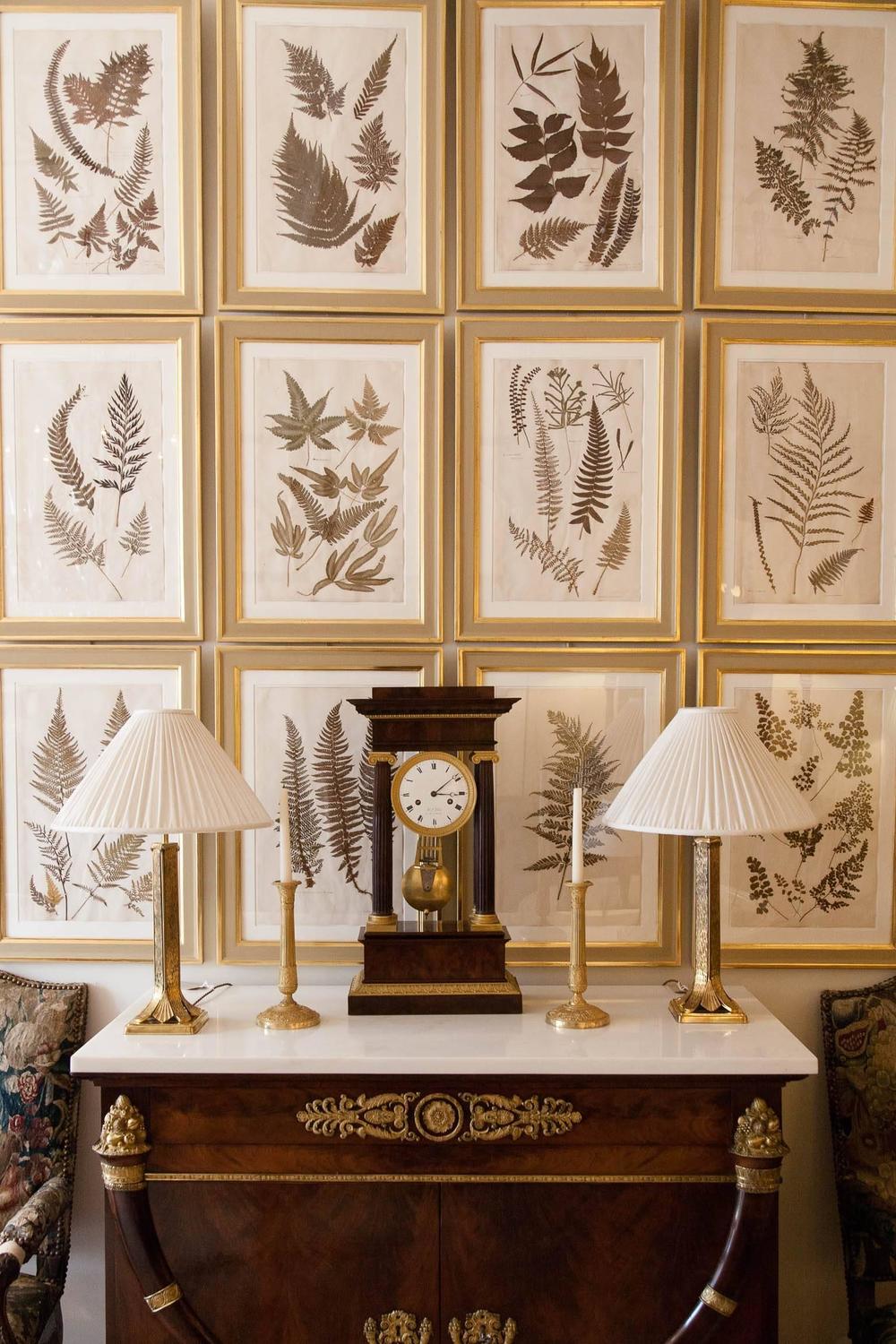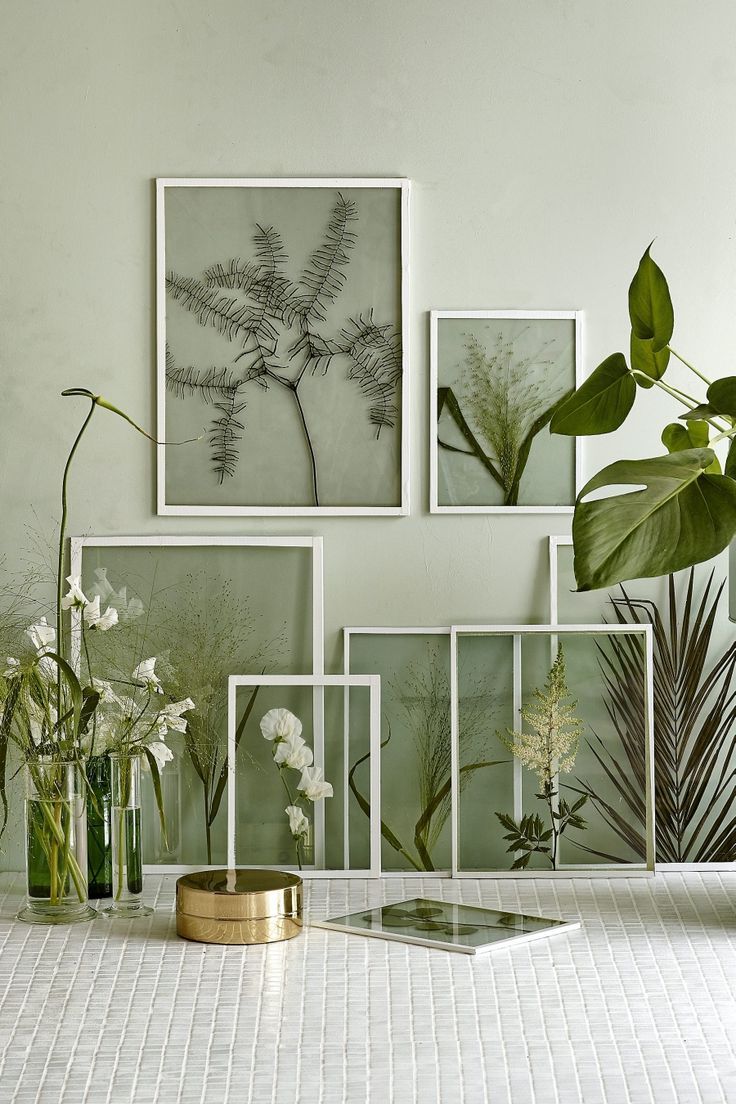 To add a little sophistication to natural fall items such as pinecones, branches and leaves try spray painting them a metallic color. When these humble items are painted in gold or silver they become chic accessories that look like a million bucks.