Have you ever walked into a bathroom and wished you had that amazing tile design in your house or apartment? Well, then take a look at these next lovely designs and check your favorite, as your imagination is stretched into amazement…
1. The beach tile design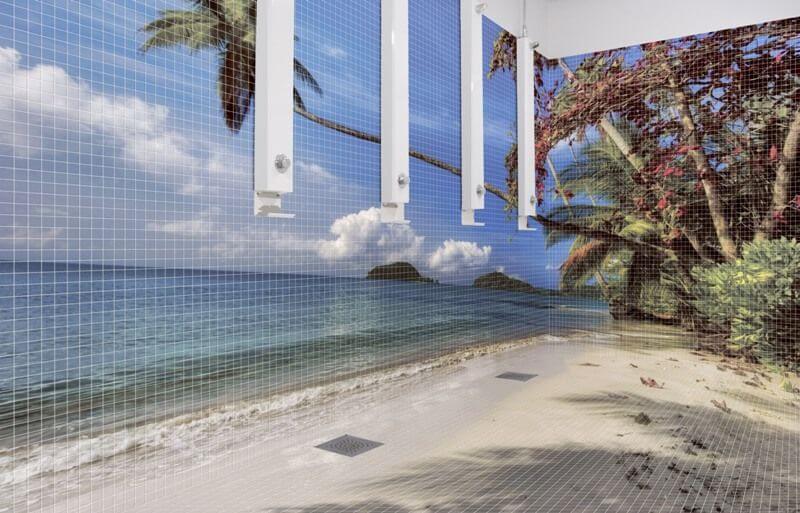 Going to this bathroom is like walking into the Caribbean islands…
2. Apple mosaic for the artistic mind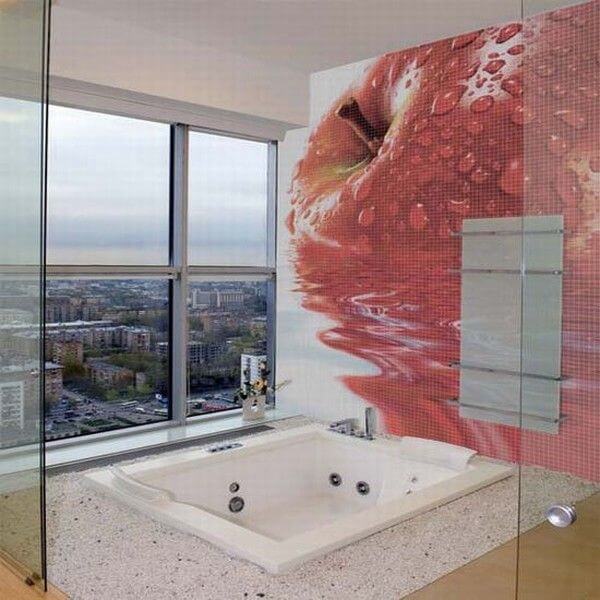 A fresh approach to the bathroom tile design. We almost want to take a bite of that apple!
3. Illuminating bathtub mosaic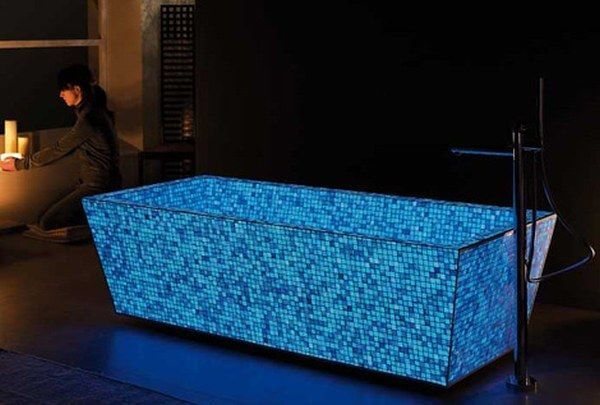 What an amazing idea! Just imagine how relaxing can be taking a bath in a tub like this with a low light.
4. Natural green tile decor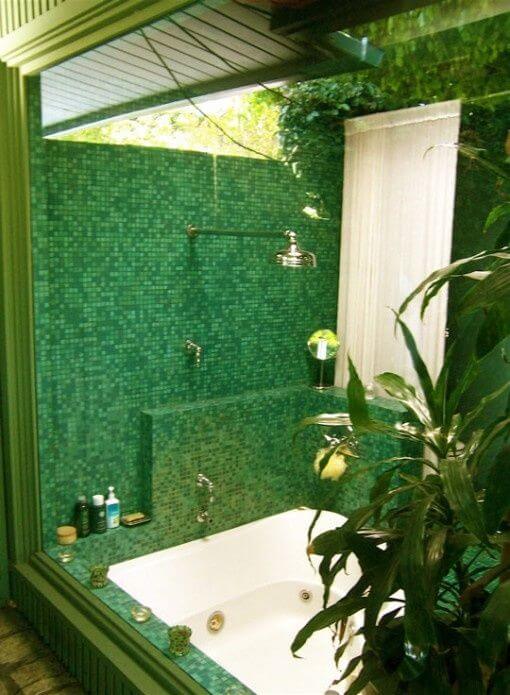 This tile option is more organic and natural, it almost makes us remember about a jacuzzi in the middle of the jungle.
5. Vetrocolor bathroom tile design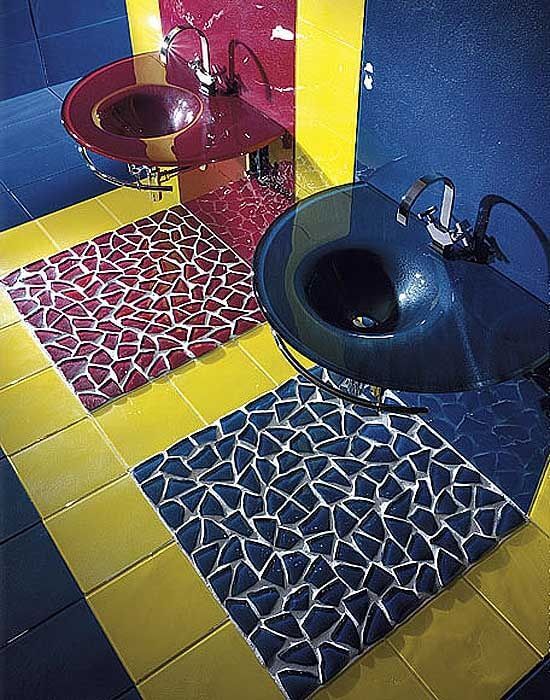 What a colorful option to decorate your bathroom. It almost seems like a "he and she" duo of washbasins.
6. Worded glass bathroom tile design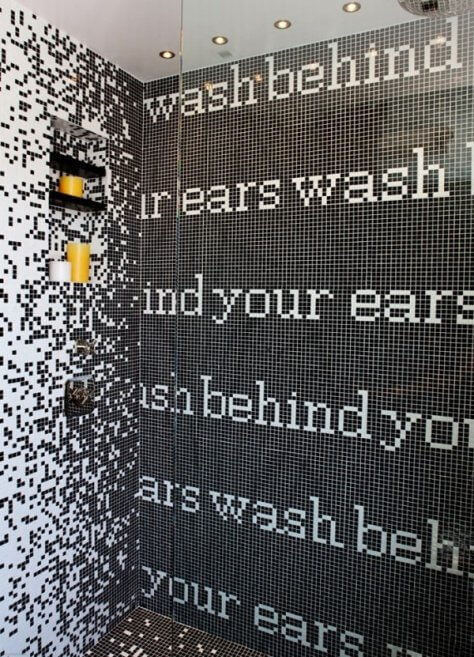 This tile design is quite a funny option to decorate your bathroom walls.
7. Lace inspired bathroom tiled walls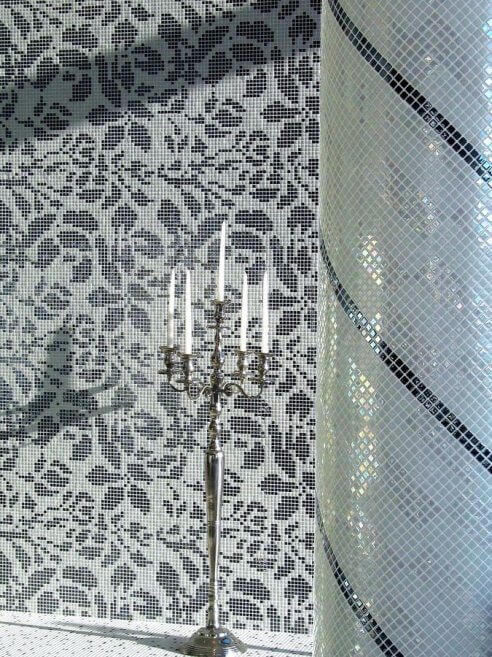 This bathroom design combines the best of tiles and the softness of lace, which provides that beautiful pattern on the left.
8. Yellow submarine bathroom tile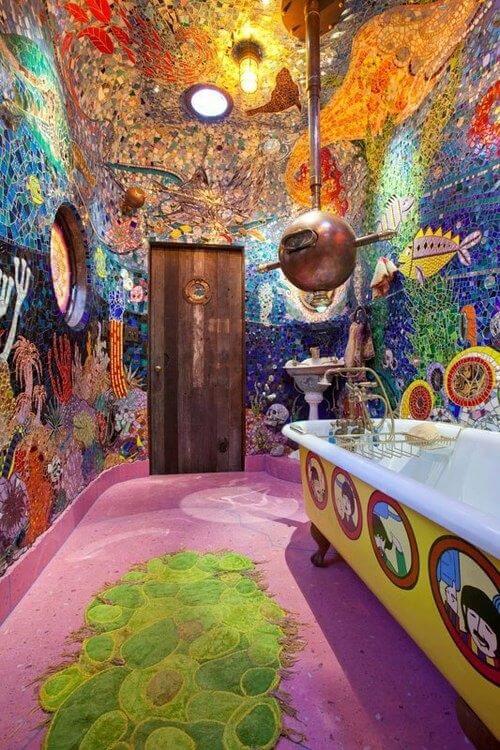 Look at how the beautiful and colorful tile design mixes perfectly with the yellow tub, which represents the Beatle's Yellow Submarine.
9. Glass floor bathroom tile design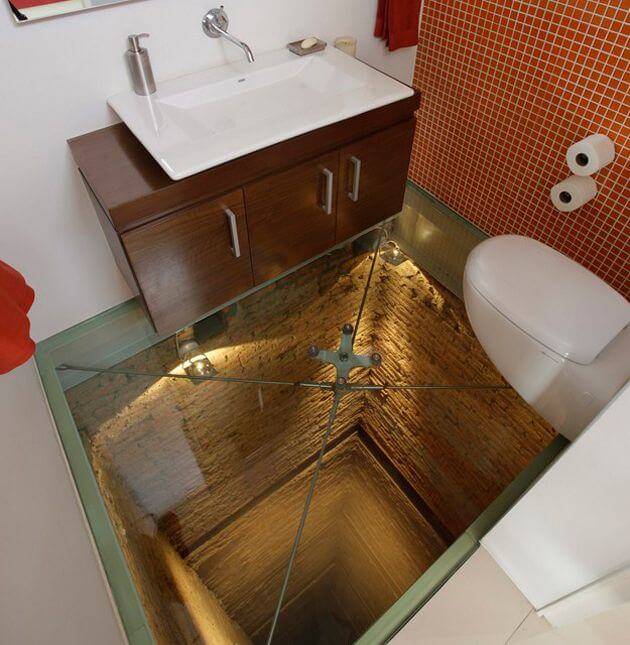 To spice it up and create an interesting element, this glass floor bathroom won an irreverent red tile wall.
10. The waterfall inspiration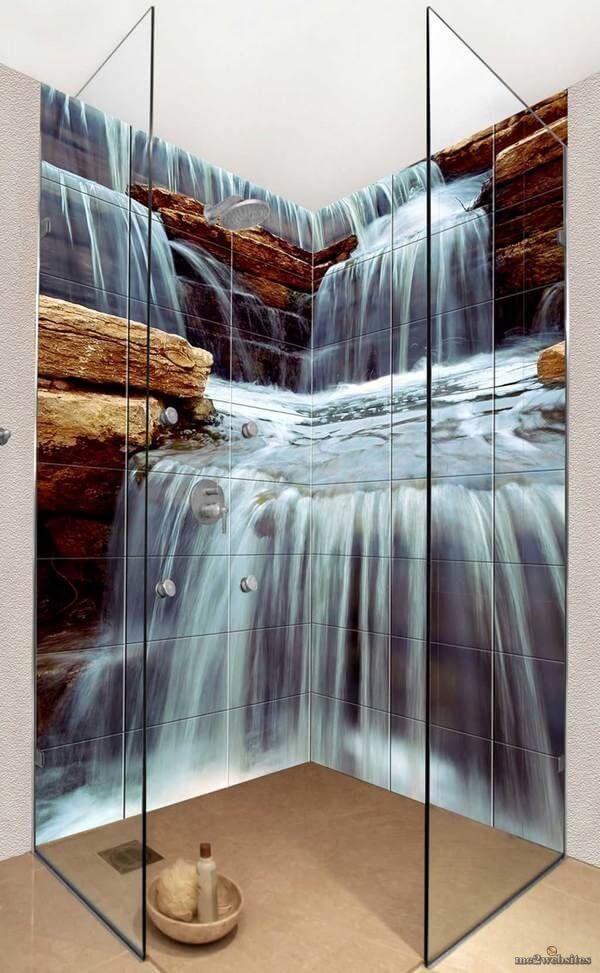 Notice how the tile design makes the bathroom seem a lot bigger than it actually is?
11. The artist's bathroom tile design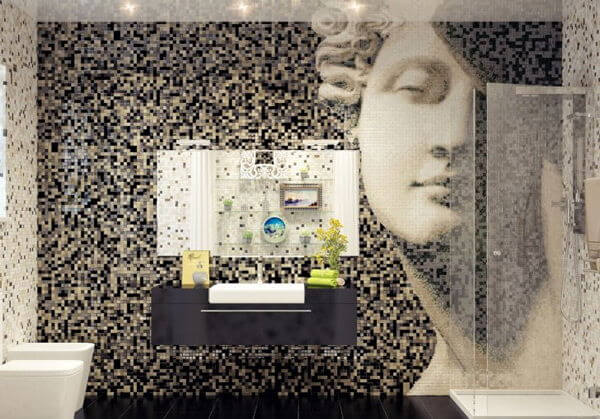 This bathroom design mixes perfectly the classic element with the modern tile. The result is unique!
12. Metallic red decor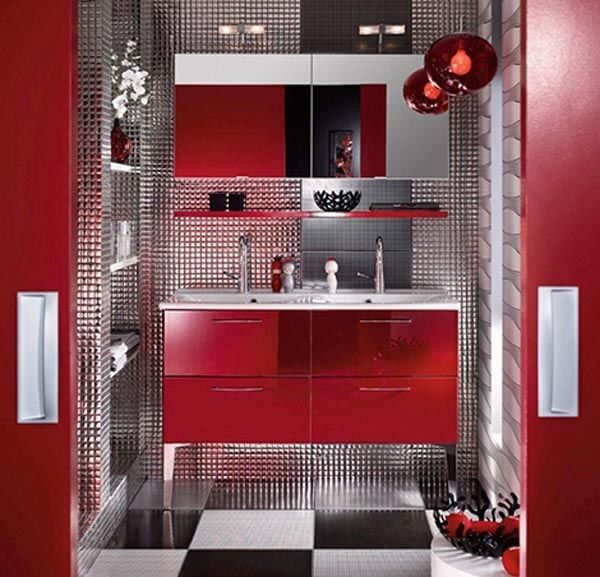 If there's a winning combination that has become classic is the red and the metallic decor. This beautiful tile design even mixes these two elements with a monochromatic floor.
13. Lively Italian bathroom decor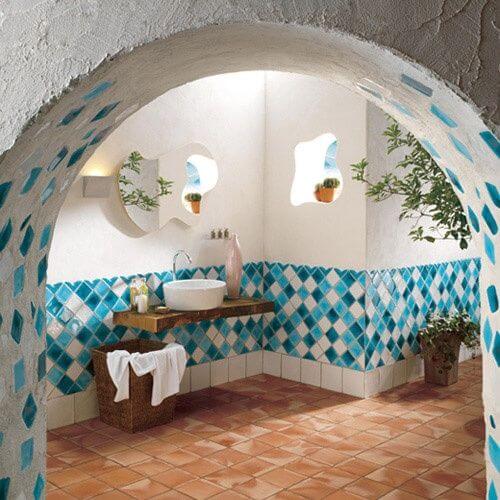 This Mediterranean tile design, very typical of countries like Italy or Greece, is perfect for a beach or country house.
14. Morning fresh Persian decor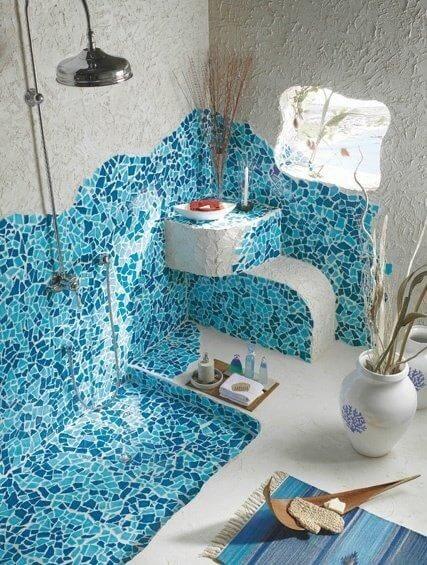 The white rustic walls and the blue tile design remind us of the bright sand and the clear water of the exotic beaches.
15. Aviation inspired bathroom tile design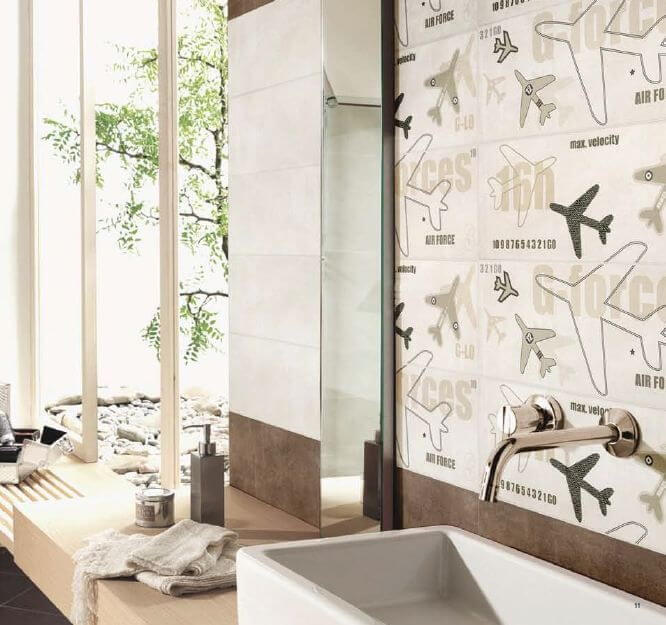 An urban tile design with a contemporary look. Ideal for the modern bathroom!
16. Shelly optical illusion bathroom tile design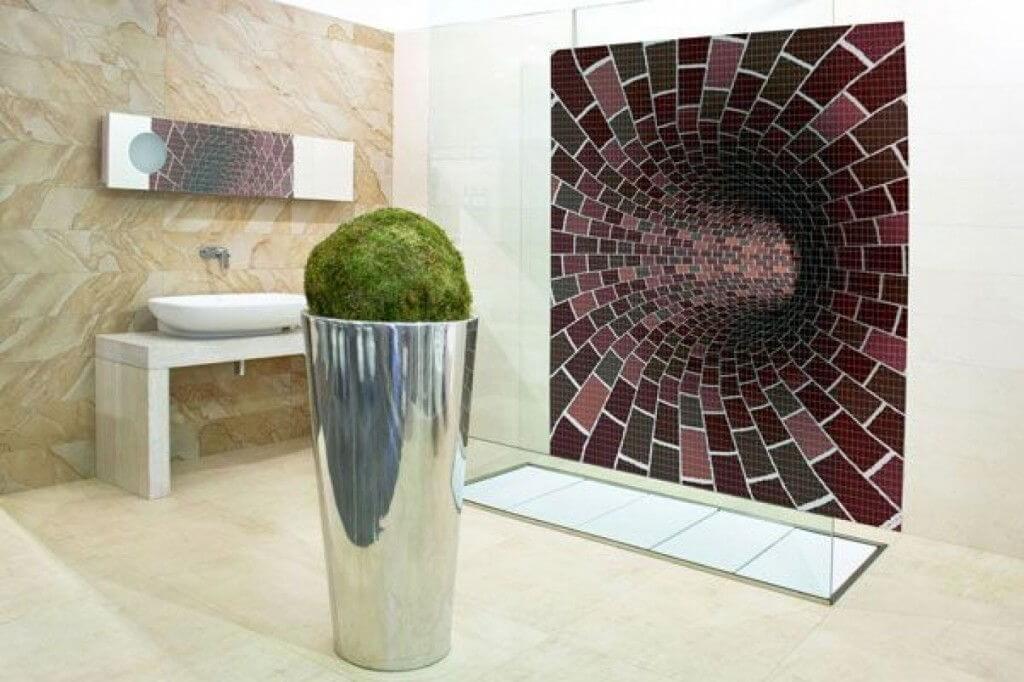 It looks like your bathroom has a portal in the wall. Oh, no… It's just your awesome tile design.
17. Welcome to Venice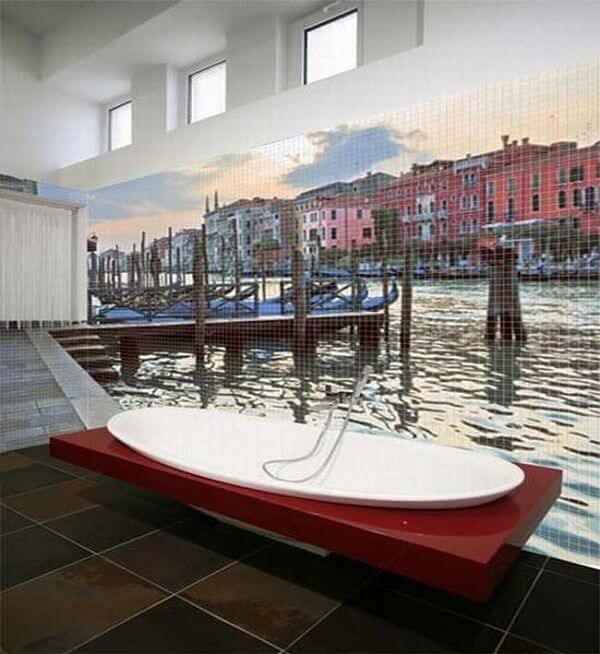 Ever dreamed of visiting Venice and taking a bath in the canals? This tile design is your chance of doing that every day.
Source: http://apartmentgeeks.net/